Neutered Junior Large Dog
Complete feed for dogs - For neutered large breed puppies (adult weight over 25 kg) or with a tendency to gain weight - From neutering up to 15 months old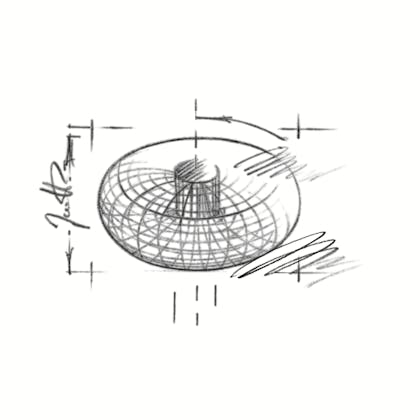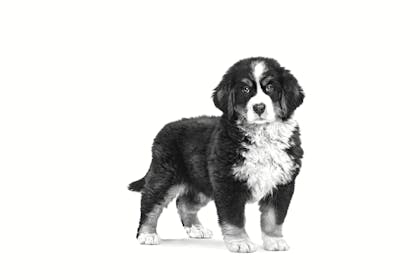 OPTIMAL GROWTH

An adapted energy content, balanced levels of protein and minerals, and the inclusion of appetite-regulating fibres, helps support healthy growth and limits excess weight gain.

NATURAL DEFENCE SUPPORT

A complex of antioxidants (including vitamin E)and prebiotics to help support natural defences during the growth period.

BONE & JOINT SUPPORT

Formulated to help maintain healthy bones and joints.
RECOMMENDATIONS: Follow your veterinarian's nutritional recommendations.

COMPOSITION : Dehydrated poultry protein, maize, wheat gluten**, wheat flour,barley, rice, animal fats, dehydrated pork protein, hydrolysed animal proteins, beet pulp, minerals, soya oil, vegetable fibres, fish oil,fructo-oligo-saccharides (0.5%), psyllium husks and seeds, yeasts (source of manno-oligo-saccharides and betaglucans), marigold meal, glucosamine from fermentation (0.05%), hydrolysed cartilage(source of chondroitin) (0.0005%).

| | | | | | ADULT WEIGHT | | | | | | | | | | | | | |
| --- | --- | --- | --- | --- | --- | --- | --- | --- | --- | --- | --- | --- | --- | --- | --- | --- | --- | --- |
| | 26kg | | 30kg | | 35kg | | 40kg | | 45kg | | 50kg | | 60kg | | 70kg | | 80kg | |
| PUPPY'S AGE (months) | grams | cups | grams | cups | grams | cups | grams | cups | grams | cups | grams | cups | grams | cups | grams | cups | grams | cups |
| 6-7 | 420-415 | 5 + 2/8 | 465 | 5 + 6/8-5+7/8 | 520 | 6+4/8 | 575 | 7+2/8 | 630 | 7+7/8 | 680-685 | 8+4/8 | 775-785 | 9+6/8 | 865-875 | 10+6/8-11 | 950-965 | 11+7/8-12+1/8 |
| 8-9 | 385-360 | 4+7/8-4+4/8 | 435-405 | 5+3/8 5 | 485-455 | 6+1/8 5+5/8 | 540-505 | 6+6/8-6+3/8 | 625-585 | 7+7/8-7+2/8 | 680-640 | 8+4/8-8 | 780-735 | 9+6/8-9+2/8 | 880-875 | 11 | 970 | 12+1/8 |
| 10-11 | 330-300 | 4+1/8 3+6/8 | 365-335 | 4+5/8-4+1/8 | 415-375 | 5+1/8 4+6/8 | 470-445 | 5+7/8-5+4/8 | 545-500 | 6+7/8-6+2/8 | 600-555 | 7+4/8 7 | 690-645 | 8+5/8 8 | 825-770 | 10-+3/8 9+5/8 | 930-880 | 11+5/8 11 |
| 12-13 | 295 | 3+6/8 | 330 | 4+1/8 | 375-370 | 4+5/8 | 415-410 | 5+2/8-5+1/8 | 455-450 | 5+6/8-5+5/8 | 525-490 | 6+4/8-6+1/8 | 605-565 | 7+4/8 7 | 720-675 | 9 8+4/8 | 830-785 | 10+3/8 9+7/8 |
| 14-15 | 295 | 3+6/8 | 330 | 4+1/8 | 370 | 4+5/8 | 410 | 5+1/8 | 450 | 5+5/8 | 490-485 | 6+1/8 6 | 560 | 7 | 635-630 | 7+7/8 | 740-700 | 9+2/8 8+6/8 |