URINARY CARE Gravy
Complete feed for adult cats (thin slices in gravy)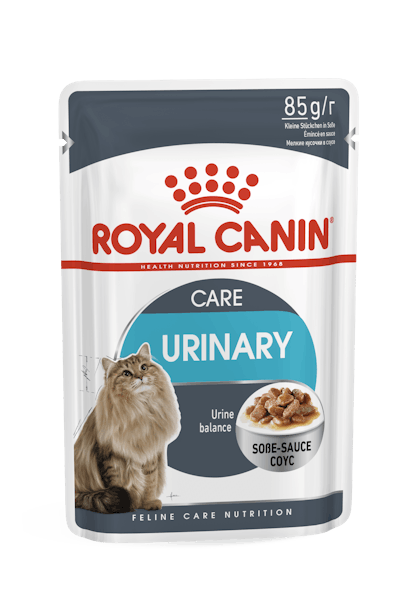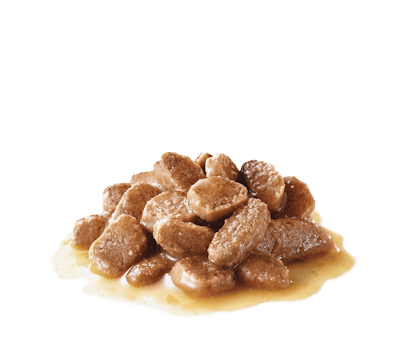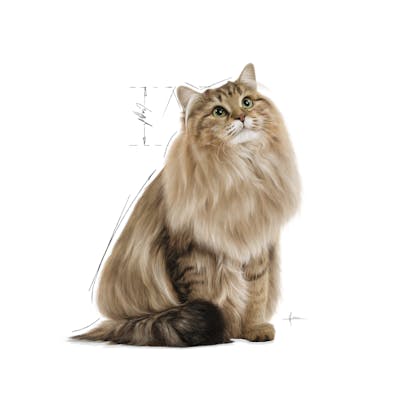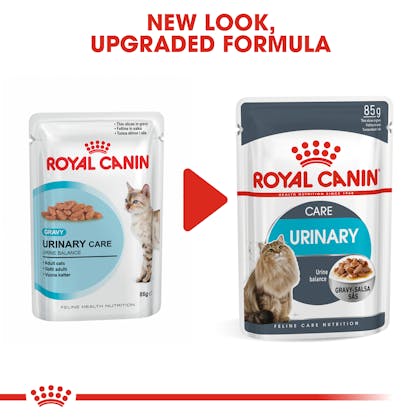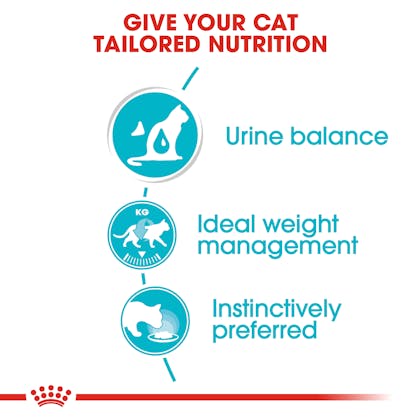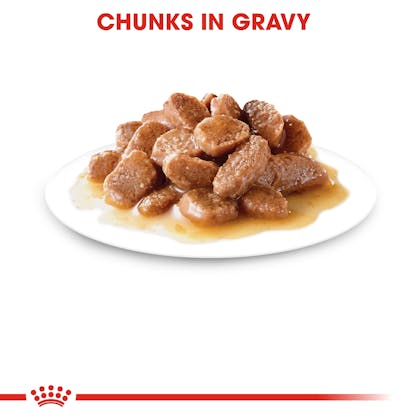 URINE BALANCE

Formulated to help maintain a healthy balance of minerals in the urine.

IDEAL WEIGHT MAINTENANCE

Helps maintain ideal weight.

INSTINCTIVELY PREFERRED

Nutrient profile instinctively preferred.

If you've noticed your cat urinating at a much more frequent rate and with less regard to the appropriate places to do its business, (i.e. outside or in its litter tray) then your cat may have a urinary health issue. Even if you haven't noticed anything unusual with your cat's toilet habits, it's always worth checking with your vet as health issues aren't always immediately visible on the outside. ROYAL CANIN® Urinary Care in Gravy is specially tailored to help maintain a healthy balance of minerals within your cat's urine to support a healthy urinary tract. We know urinary problems are more frequent in overweight cats, so helping your cat maintain its ideal body weight will also contribute to keeping its urinary system healthy. This food contains a nutrient profile that is instinctively preferred by adult cats to increase palatability and full consumption. ROYAL CANIN® Urinary Care is also available as dry food, with crunchy and tasty kibble. If you're considering mixed feeding, simply follow our feeding guidelines to ensure your cat gets an accurate amount of both wet and dry food for optimal benefit.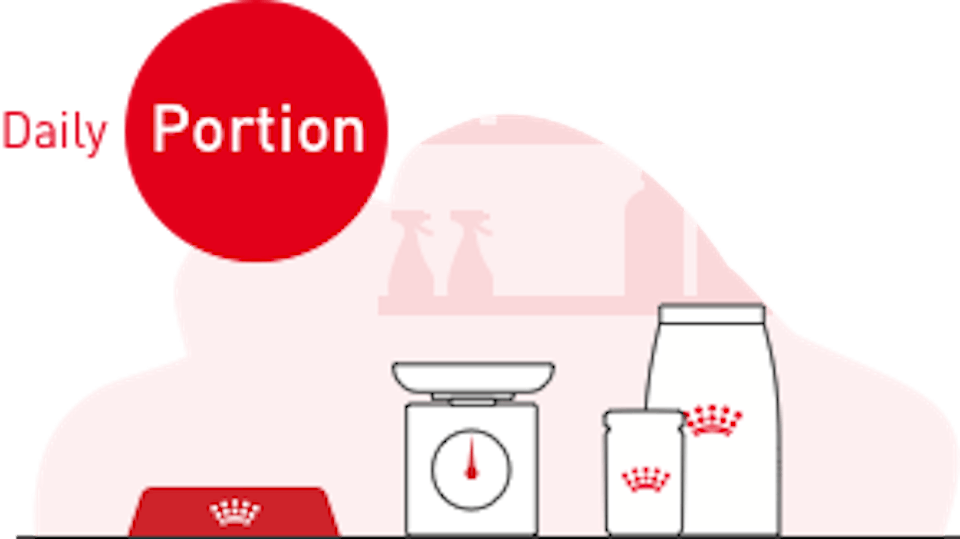 Discover now the perfect tool to calculate the ideal ration for your pet. Fill in your pet's information in the interactive feeding guide and you will get the daily feeding recommendation.
Calculate
meat and animal derivatives, cereals, derivatives of vegetable origin, minerals, various sugars.

Nutritional additives: Vitamin D3: 330 IU, E1 (Iron): 3 mg, E2 (Iodine): 0.2 mg, E4 (Copper): 2 mg, E5 (Manganese): 0.9 mg, E6 (Zinc): 9 mg.

Protein: 9.2% - Fat content: 3.0% - Crude ash: 1.4% - Crude fibres: 0.9% - Moisture: 82.0%.

Additifs (au kg) : Additifs nutritionnels : Vitamine D3 : 330 UI, E1 (Fer) : 3 mg, E2 (Iode) : 0,2 mg, E4 (Cuivre) : 2 mg, E5 (Manganèse) : 0,9 mg, E6 (Zinc) : 9 mg.

Composition : viandes et sous-produits animaux, céréales, sous-produits d'origine végétale, substances minérales, sucres.

Mode d'emploi : voir tableau. Numéro de lot et d'identifiant usine, à utiliser de préférence avant : voir sur l'emballage. À conserver dans un endroit sec et frais.

| Poids du chat | Alimentation humide | Alimentation mixte |
| --- | --- | --- |
| 3 kg | 2 + 1/2 sachets | 26 g + 1 sachet |
| 4 kg | 3 sachets | 37 g + 1 sachet |
| 5 kg | 3 + 1/2 sachets | 46 g + 1 sachet |
| 6 kg | 4 sachets | 55 g + 1 sachet |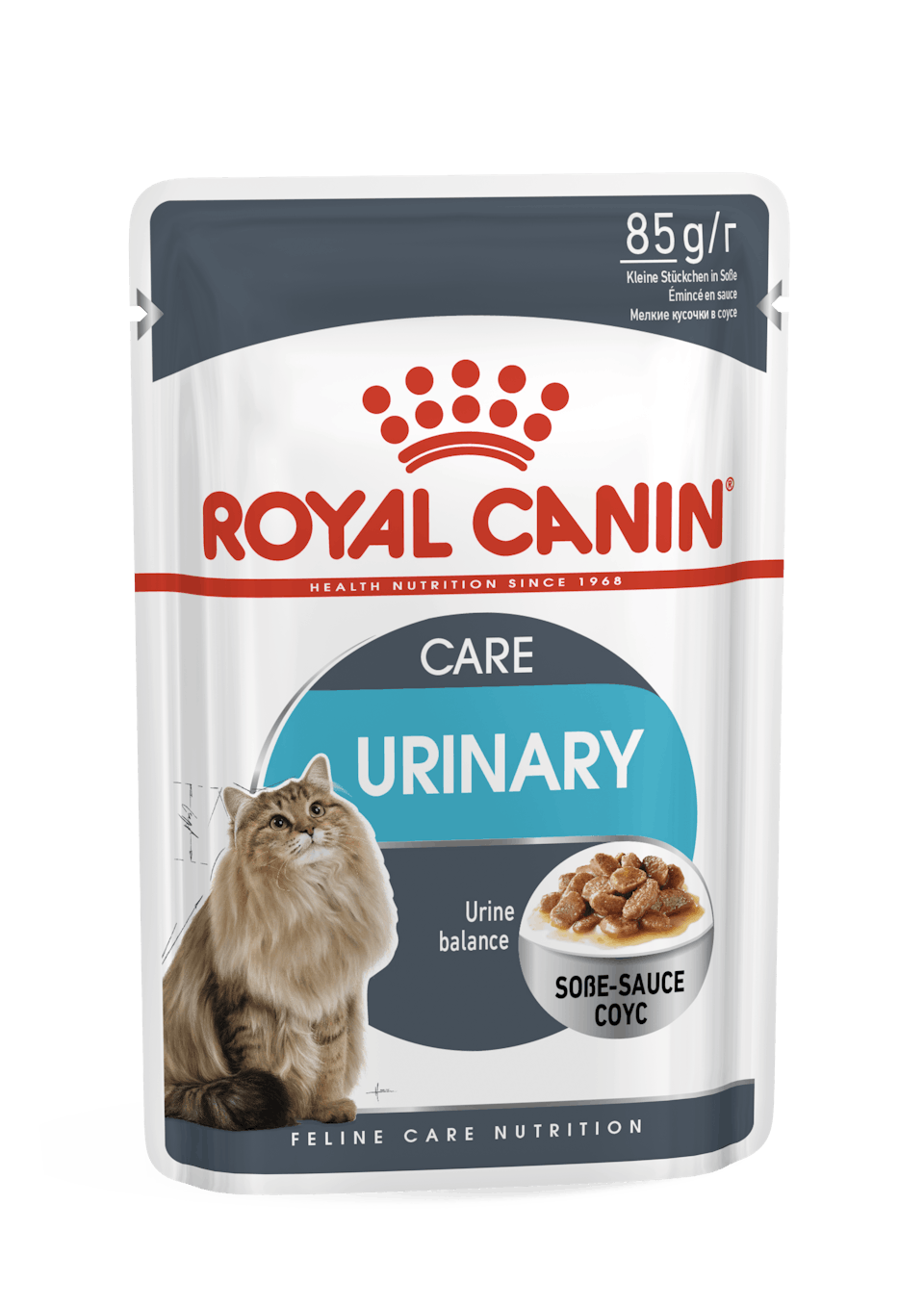 Vous avez encore des questions sur ce produit ?
Découvrez comment entrer en contact avec nous.
Poser une question