Gastro Intestinal Low Fat
Complete dietetic feed for dogs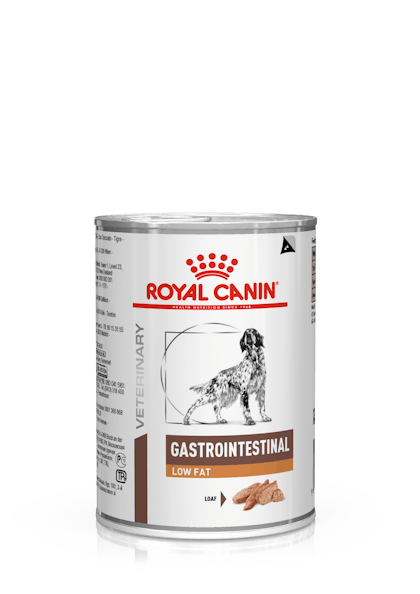 DIGESTIVE SECURITY

Combination of highly digestible proteins and starches, prebiotics, beet pulp and fish oil helps support digestive security

LOW FAT

A low fat concentration improves digestive function in dogs with hyperlipidaemia or with acute pancreatitis

FIBRE BALANCE

Adjusted levels of soluble/insoluble fibres to help limit fermentations and promote good stools quality.

ANTIOXIDANT COMPLEX

The synergistic antioxidant complex reduces oxidative stress and fights free radicals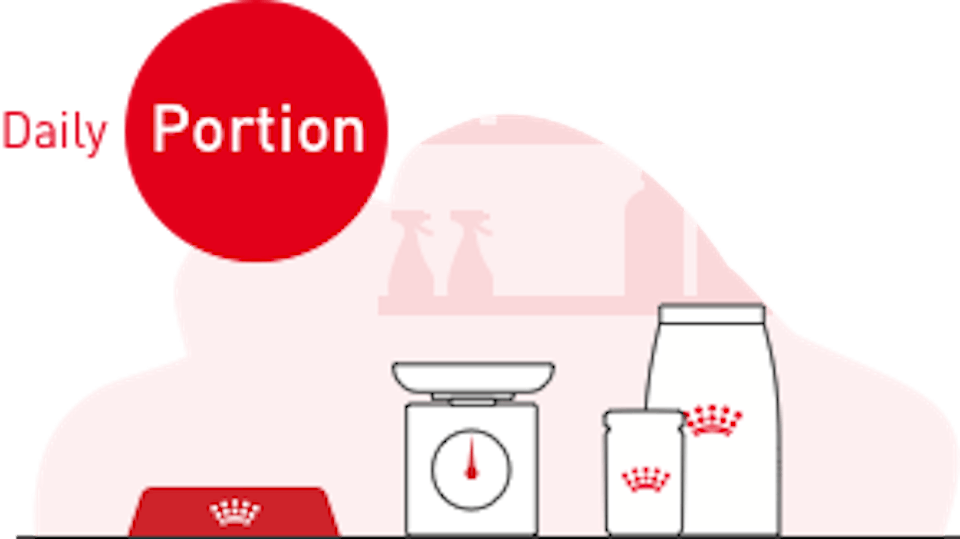 Discover now the perfect tool to calculate the ideal ration for your pet. Fill in your pet's information in the interactive feeding guide and you will get the daily feeding recommendation.
Calculate
Complete dietic feed for the nutritional management of dogs formulated to regulate lipid metabolism in the case of hyperlipidaemia. This feed contains a low level of fat and a hihg level of essential fatty acids. It is recommended that a veterinarian's opinion should be sought before use.

Water, pork offals, rice flour, corn, pork liver, chicken giblets, corn flour, cellulose, carrageenan, zeolite, calcium sulfate, sodium tripolyphosphate, brewers yeast extract (MOS), guar gum, potassium citrate, sodium carbonate, marigold extract, sugar beet pulp, calcium carbonate, fish oil, vitamins (D3, E, C, B1, B2, B6, B12), niacin, calcium panthotenate, biotin, folic acid, zinc sulfate, iron sulfate, manganous sulfate, copper sulfate, calcium iodate, zinc chelated, manganese chelated, copper chelated, taurine, methionine.

965 kcal/kg.

Moisture (max): 755.0 g/kg (75.5%), Crude Protein (min): 55.0 g/kg (5.5%), Crude Fat (min): 5.0 g/kg (0.5%), Crude Fiber (max): 27.0 g/kg (2.7%), Minerals (max): 17.0 g/kg (1.7%), Calcium (min): 1200.0 mg/kg (0.120%), Calcium (max): 6400.0 mg/kg (0.640%), Phosphorus (min): 800 mg/kg (0.080%), Sodium (min): 750 mg/kg (0.075%), Chloride (min): 650 mg/kg (0.065%), Potassium (min): 800 mg/kg (0.080%), Magnesium (min): 120 mg/kg (0.012%), Taurine (min): 880 mg/kg (0.088%), Methionine (min): 1260 mg/kg (0.126%), Omega-3 fatty acids (min): 300 mg/kg (0.030%), EPA (min): 104 mg/kg (0.0104%), DHA (min): 56 mg/kg (0.0056%), Mannanoligosacharides (min): 165 mg/kg (0.0165%).