Hairball Care Gravy
Complete feed for adult cats (thin slices in gravy).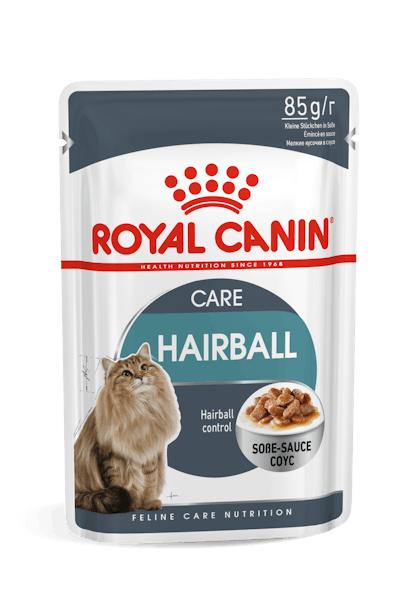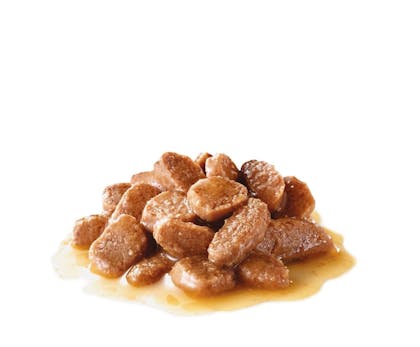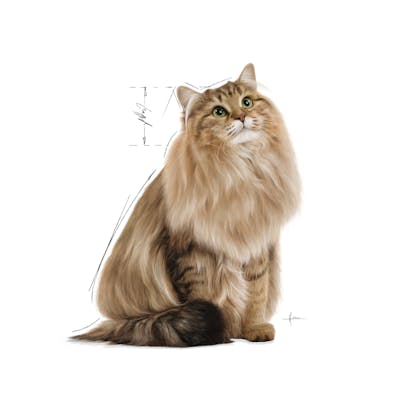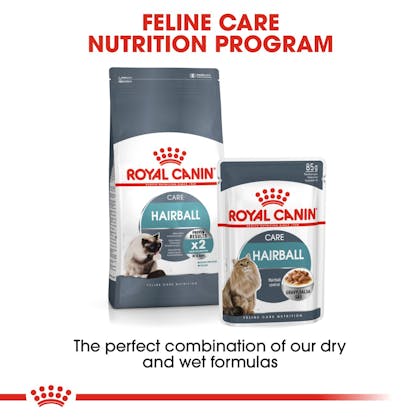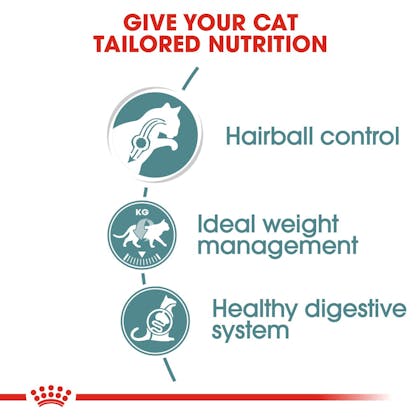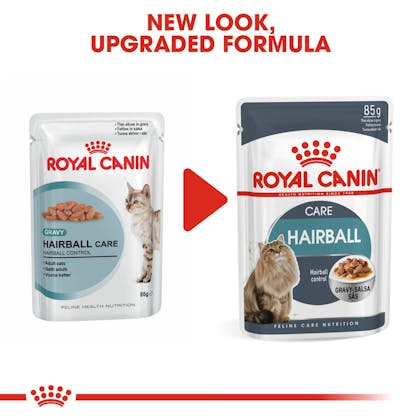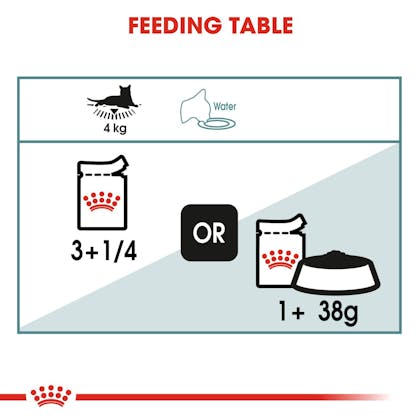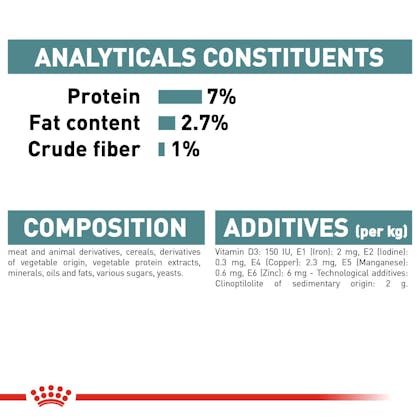 Hairball control

Formulated to help eliminate swallowed hair by stimulating intestinal transit.

Ideal weight maintenance

Helps maintain ideal weight.

Healthy digestive system

High digestibility.

Hairballs occur when hair stays in your cat's stomach without passing through the digestive tract. The majority of the hair travels through the digestive tract with ease, but large amounts of hair can result in hairballs. That's why ROYAL CANIN® Hairball Care in Gravy is formulated to help your cat eliminate ingested hair by stimulating the intestinal transit passage - removing any excess hair that would usually remain in the stomach. ROYAL CANIN® Hairball Care in Gravy also helps to maintain your cat's ideal weight - with a low fat content of just 2.7%. Essential fatty acids are included as well, to help provide valuable energy. High digestibility is supported through the inclusion of dietary fibre in ROYAL CANIN® Hairball Care in Gravy, this contributes to a balanced gut flora and healthy intestinal tract activity. To cater to each cat's preferences, ROYAL CANIN® Hairball Care is also available as dry food, with crunchy and tasty kibble. If you're considering mixed feeding, simply follow our feeding guidelines to ensure your cat gets an accurate amount of both wet and dry food for optimal benefit.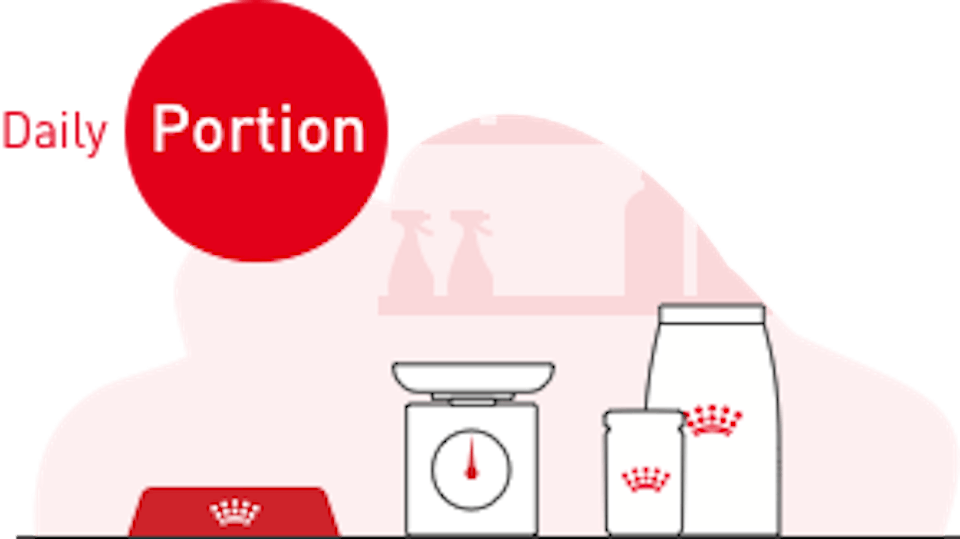 Discover now the perfect tool to calculate the ideal ration for your pet. Fill in your pet's information in the interactive feeding guide and you will get the daily feeding recommendation.
Calculate
Composition: meat and animal derivatives, cereals, derivatives of vegetable origin, vegetable protein extracts, minerals, oils and fats, various sugars, yeasts.

Additives (per kg): Nutritional additives: Vitamin D3: 150 IU, E1 (Iron): 2 mg, E2 (Iodine): 0.3 mg, E4 (Copper): 2.3 mg, E5 (Manganese): 0.6 mg, E6 (Zinc): 6 mg - Technological additives: Clinoptilolite of sedimentary origin: 2 g.

Analytical constituants: Protein: 7.0% - Fat content: 2.7% - Crude ash: 1.6% - Crude fibres: 1.0% - Moisture: 82.0%.

Analytical constituants: Protein: 7.0% - Fat content: 2.7% - Crude ash: 1.6% - Crude fibres: 1.0% - Moisture: 82.0%.

| Cat weight (kg) | Low Energy Needs | - | Normal | - | High Energy Needs | - |
| --- | --- | --- | --- | --- | --- | --- |
| | (g / day) | Pouch / day | (g / day) | Pouch / day | (g / day) | Pouch / day |
| 2 | 135 | 1 1/2 | 165 | 2 | 200 | 2 1/4 |
| 3 | 180 | 2 | 220 | 2 1/2 | 265 | 3 |
| 4 | 220 | 2 1/2 | 270 | 3 1/4 | 325 | 3 3/4 |
| 5 | 255 | 3 | 320 | 3 3/4 | 385 | 4 1/2 |
| 6 | 290 | 3 1/2 | 365 | 4 1/4 | 435 | 5 |
| 7 | 325 | 3 3/4 | 405 | 4 3/4 | 485 | 5 3/4 |
| 8 | 355 | 4 1/4 | 445 | 5 1/4 | 535 | 6 1/4 |
| 9 | 390 | 4 1/2 | 485 | 5 3/4 | 580 | 6 3/4 |
| 10 | 420 | 5 | 520 | 6 | 625 | 7 1/4 |