Recovery
Complete dietetic feed for adult dogs and cats.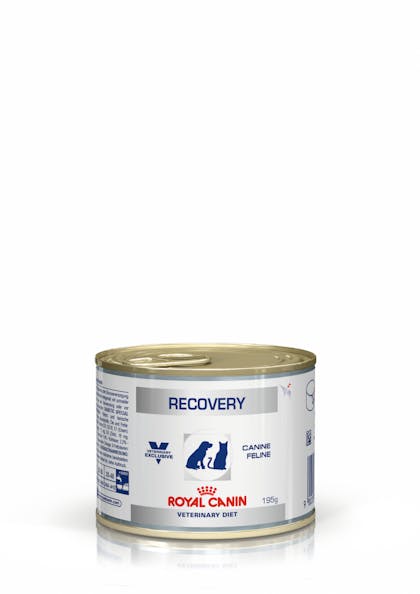 High energy

The high energy content of Recovery helps compensate the volume reduction of food intake with fussy pets.

Easy tube feeding

Recovery texture makes it easier to use for periodic syringe feeding and tube feeding.

EPA/DHA

Eicosapentaenoic and docosahexaenoic acids, omega-3 long chain fatty acids, modulate skin reactions and contribute to the intestinal mucosal integrity.

Antioxidant complex

The synergistic antioxydant complex (vitamin. E, vitamin. C, taurine and luteine) helps fight cellular agressions induced by oxidative stress and promotes good health of the immune system.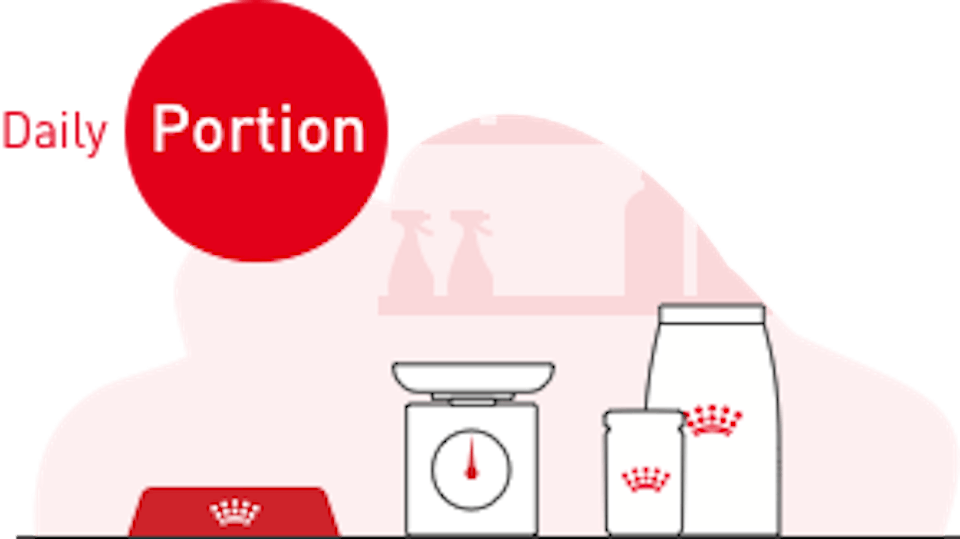 Discover now the perfect tool to calculate the ideal ration for your pet. Fill in your pet's information in the interactive feeding guide and you will get the daily feeding recommendation.
Calculate
Composition: meat and animal derivatives, cereals, derivatives of vegetable origin, oils and fats, milk and milk derivatives, minerals, eggs and egg derivatives, yeasts, various sugars.

Additives (per kg): Nutritional additives: Vitamin D3: 300 IU, E1 (Iron): 15 mg, E2 (Iodine): 0.16 mg, E4 (Copper): 1 mg, E5 (Manganese): 4.5 mg, E6 (Zinc): 47 mg.

Analytical constituents: Protein: 14% - Fat content: 6.2% - Crude ash: 1.7% - Crude fibres: 2% - Moisture: 72.5% - Metabolisable energy: Dog 1160 kcal/kg, Cat 1200 kcal/kg - Essential fatty acids: 1.8% - EPA/DHA: 0.45%.

| Cat's weight | Resting | - | Maintenance | - | | - | | - |
| --- | --- | --- | --- | --- | --- | --- | --- | --- |
| kg | (g/day) | can/day | (g/day) | can/day | - | | - | |
| 2 | 95 | 1/2 | 105 | 1/2 | - | | - | |
| 3 | 130 | 3/4 | 140 | 3/4 | - | | - | |
| 4 | 160 | 3/4 | 175 | 1 | - | | - | |
| 5 | 190 | 1 | 205 | 1 | - | | - | |
| 6 | 215 | 1 | 230 | 1 1/4 | - | | - | |
| 7 | 240 | 1 1/4 | 260 | 1 1/4 | - | | - | |
| 8 | 265 | 1 1/4 | 285 | 1 1/2 | - | | - | |
| 9 | 290 | 1 1/2 | 310 | 1 1/2 | - | | - | |
| 10 | 315 | 1 1/2 | 330 | 1 3/4 | - | | - | |