Mobility C2P+
Complete feed for adult dogs with joint sensitivity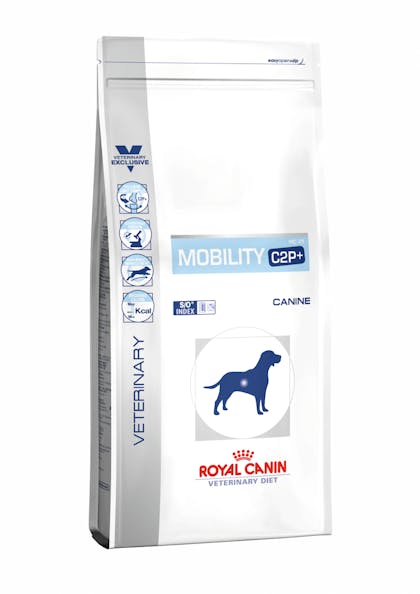 Exclusive joint complex

Innovative synergistic combination of turmeric extract, hydrolysed collagen, and green tea polyphenols, known to support joints.

Scientifically proven

Appreciable improvement of dogs' mobility and quality of life.

Ease mobility management

A spontaneous food intake contributes to ease daily management of dogs' mobility.

Moderate calorie

Moderate calorie content to help support joints stressed by excess weight and maintain ideal weight.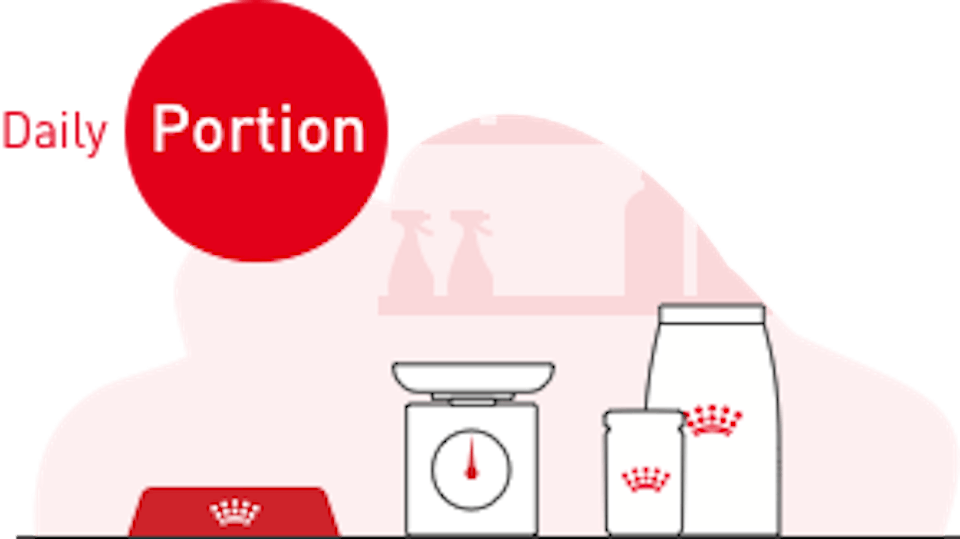 Discover now the perfect tool to calculate the ideal ration for your pet. Fill in your pet's information in the interactive feeding guide and you will get the daily feeding recommendation.
Calculate
Composition: maize flour, dehydrated poultry protein, maize, rice, animal fats, vegetable fibres, hydrolysed animal proteins, wheat, maize gluten, fish oil, beet pulp, wheat gluten*, hydrolysed collagen (1.5%), minerals, marigold extract (source of lutein).

Additives (per kg): Nutritional additives: Vitamin A: 15500 IU, Vitamin D3: 1000 IU, E1 (Iron): 40 mg, E2 (Iodine): 4 mg, E4 (Copper): 12 mg, E5 (Manganese): 51 mg, E6 (Zinc): 154 mg, E8 (Selenium): 0.1 mg - Technological additives: Clinoptilolite of sedimentary origin: 10 g - Sensory additives: green tea extract (source of polyphenols): 3.1 g, turmeric extract (Curcuma Longa L.): 1.6 g - Preservatives - Antioxidants.

Analytical constituents: Protein: 25% - Fat content: 12% - Crude ash: 5.8% - Crude fibres: 3.9%.

* L.I.P.: protein selected for its very high digestibility.

| Dog's weight | Thin | Thin | Normal | Normal | Overweight | Overweight |
| --- | --- | --- | --- | --- | --- | --- |
| | grams | cups | grams | cups | grams | cups |
| 2 kg | 52 | 4/8 | 45 | 4/8 | 38 | 3/8 |
| 4 kg | 87 | 7/8 | 75 | 6/8 | 63 | 5/8 |
| 6 kg | 118 | 1 + 2/8 | 102 | 1 +1/8 | 86 | 7/8 |
| 8 kg | 146 | 1 + 4/8 | 126 | 1 + 3/8 | 106 | 1 + 1/8 |
| 10 kg | 173 | 1 + 7/8 | 149 | 1 + 5/8 | 126 | 1 + 3/8 |
| 15 kg | 235 | 2 + 4/8 | 203 | 2 + 4/8 | 171 | 1 + 7/8 |
| 20 kg | 291 | 3 + 1/8 | 251 | 2 + 5/8 | 212 | 2 + 2/8 |
| 25 kg | 344 | 3 +5/8 | 297 | 3 + 1/8 | 250 | 2 + 5/8 |
| 30 kg | 395 | 4 + 2/8 | 341 | 3 + 5/8 | 287 | 3 + 1/8 |
| 35 kg | 443 | 4 + 6/8 | 382 | 4 + 1/8 | 322 | 3 + 4/8 |
| 40 kg | 490 | 5 + 2/8 | 423 | 4 + 4/8 | 356 | 3 + 6/8 |
| 50 kg | 579 | 6 + 1/8 | 500 | 5 + 3/8 | 421 | 4 + 4/8 |
| 60 kg | 664 | 7 + 1/8 | 573 | 6 + 1/8 | 483 | 5 + 1/8 |
| 70 kg | 745 | 8 | 643 | 6 + 7/8 | 542 | 5 + 6/8 |
| 80 kg | 823 | 8 + 6/8 | 711 | 7 + 5/8 | 599 | 6 + 3/8 |