Diabetic
Complete dietetic feed for adult cats.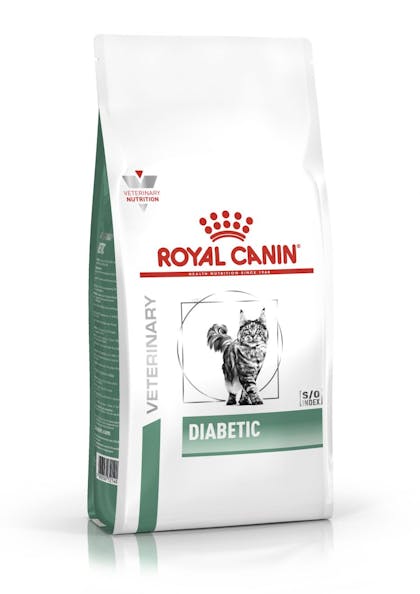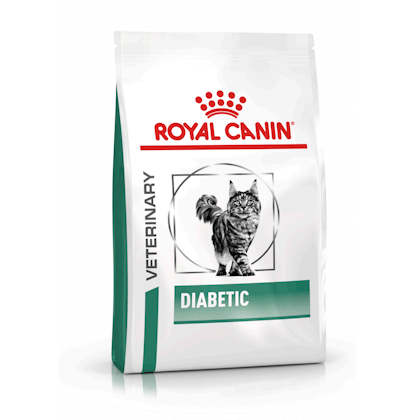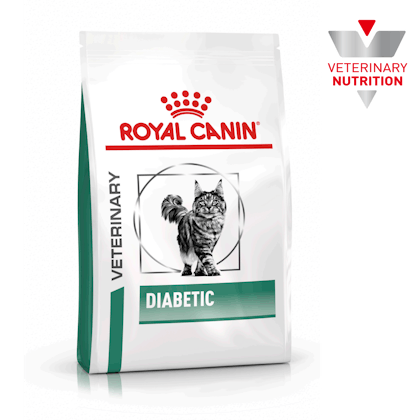 Glucomodulation

Specific formula utilising cereals with a low glycaemic index and selected fibres to help in the management of post-prandial blood glucose in diabetic cats.

High protein

Helps reduce net energy supply and support the maintenance of muscle mass essential in diabetic cats.

Low starch

Formula contains a reduced level of starch to help limit post postprandial blood glucose.

RECOMMENDED FOR CASES OF: 1. Diabetes Mellitus and a Body Condition Score (BCS) ≤ 6/9, 2. Diabetes Mellitus and a BCS ≥ 7/9, until glycemic control has been achieved* / NOT RECOMMENDED IN CASE OF: Growth, gestation/lactation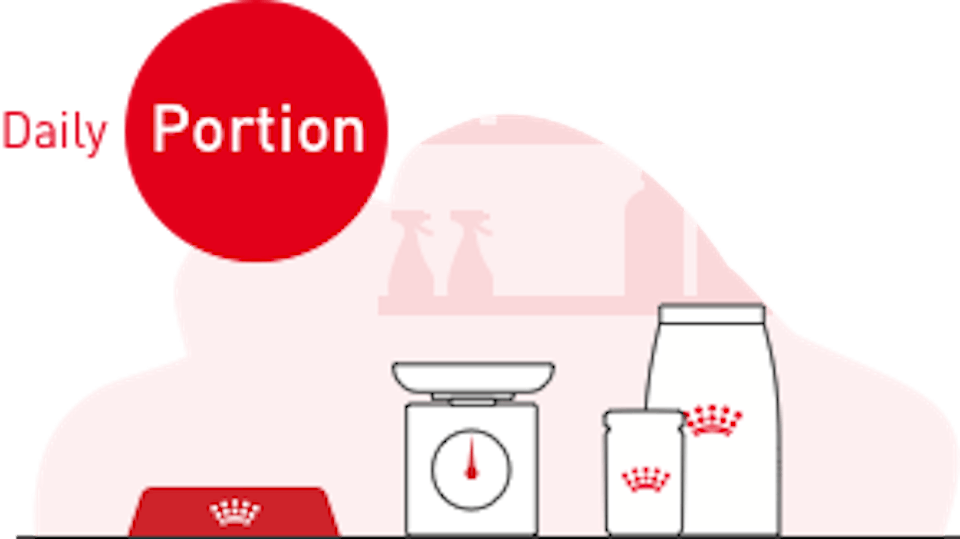 Discover now the perfect tool to calculate the ideal ration for your pet. Fill in your pet's information in the interactive feeding guide and you will get the daily feeding recommendation.
Calculate
Composition: Dehydrated poultry protein, barley, wheat gluten*, maize gluten, soya protein isolate*, tapioca, animal fats, hydrolysed animal proteins, vegetable fibres, chicory pulp, minerals, fish oil, psyllium husks and seeds, fructo-oligo-saccharides, soya oil, marigold extract (source of lutein). Sources of carbohydrates: barley, tapioca.

Additives (per kg): Nutritional additives: Vitamin A: 25000IU, Vitamin D3: 1000IU, Iron (3b103): 33mg, Iodine (3b201, 3b202): 3.3mg, Copper (3b405, 3b406): 10mg, Manganese (3b502, 3b504): 43mg, Zinc (3b603, 3b605, 3b606): 130mg, Selenium (3b801, 3b811, 3b812): 0.05mg - Preservatives - Antioxidants.

Analytical constituents: Protein: 46.0% - Fat content: 12.0% - Crude ash: 6.4% - Crude fibres: 3.8% - Starch: 19% - Total sugars: 1.5% - Essential fatty acids: 2.88%.

*L.I.P.: protein selected for its very high digestibility.

| Cat weight (kg) | Thin | - | Normal | - | Overweight | - |
| --- | --- | --- | --- | --- | --- | --- |
| | Grams | Cup | Grams | Cup | Grams | Cup |
| 2 | 40 | 4/8 | 33 | 3/8 | 26 | 2/8 |
| 2,5 | 46 | 4/8 | 39 | 3/8 | 31 | 3/8 |
| 3 | 53 | 5/8 | 44 | 4/8 | 35 | 3/8 |
| 3,5 | 59 | 5/8 | 49 | 4/8 | 39 | 3/8 |
| 4 | 65 | 6/8 | 54 | 5/8 | 43 | 4/8 |
| 4,5 | 70 | 6/8 | 59 | 5/8 | 47 | 4/8 |
| 5 | 76 | 7/8 | 63 | 6/8 | 51 | 4/8 |
| 5,5 | 81 | 7/8 | 68 | 6/8 | 54 | 5/8 |
| 6 | 86 | 1 | 72 | 6/8 | 58 | 5/8 |
| 6,5 | 91 | 1 | 76 | 7/8 | 61 | 5/8 |
| 7 | 96 | 1 | 80 | 7/8 | 64 | 6/8 |
| 7,5 | 101 | 1 + 1/8 | 84 | 7/8 | 67 | 6/8 |
| 8 | 106 | 1 + 1/8 | 88 | 1 | 71 | 6/8 |
| 8,5 | 111 | 1 + 2/8 | 92 | 1 | 74 | 6/8 |
| 9 | 115 | 1 + 2/8 | 96 | 1 | 77 | 7/8 |
| 9,5 | 120 | 1 + 3/8 | 100 | 1 + 1/8 | 80 | 7/8 |
| 10 | 124 | 1 + 3/8 | 104 | 1 + 1/8 | 83 | 7/8 |