Birth-4 weeks
Neonatal
The first days of life. Puppies stay close to their mother, and most of their time is spent sleeping and feeding.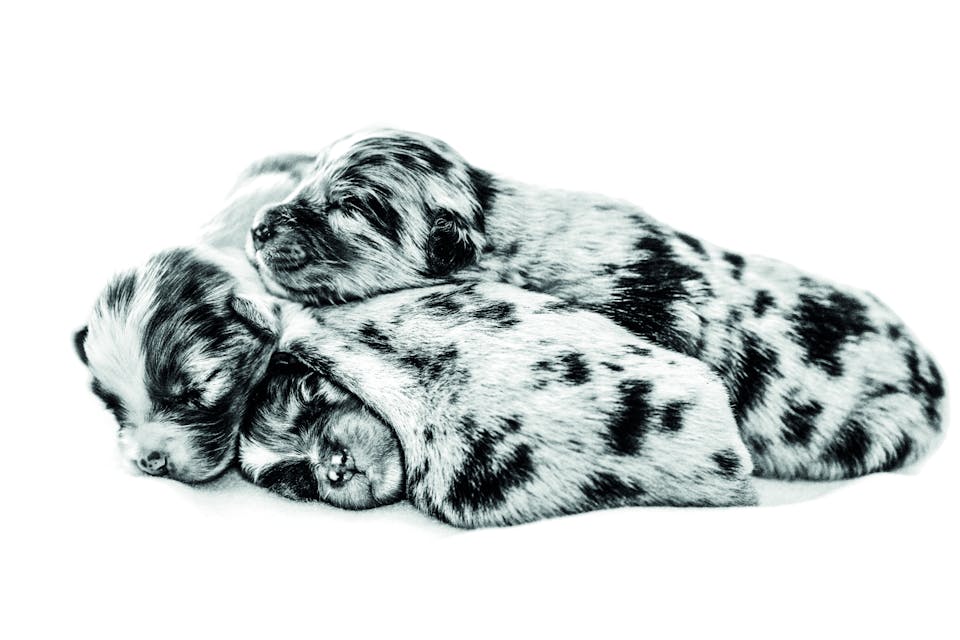 Nutrition
In the first 8 hours of life it is crucial that puppies suckle regularly. This will help to ensure they get the colostrum from their mother's milk. Colostrum provides antibodies and growth factors that help the immunity and development of puppies in the first weeks of life.
Health
A responsible breeder will ensure that all puppies visit a vet in the early days of life. The vet will check for birth defects and general well-being. Towards the end of this period it is a good idea to start worming treatments.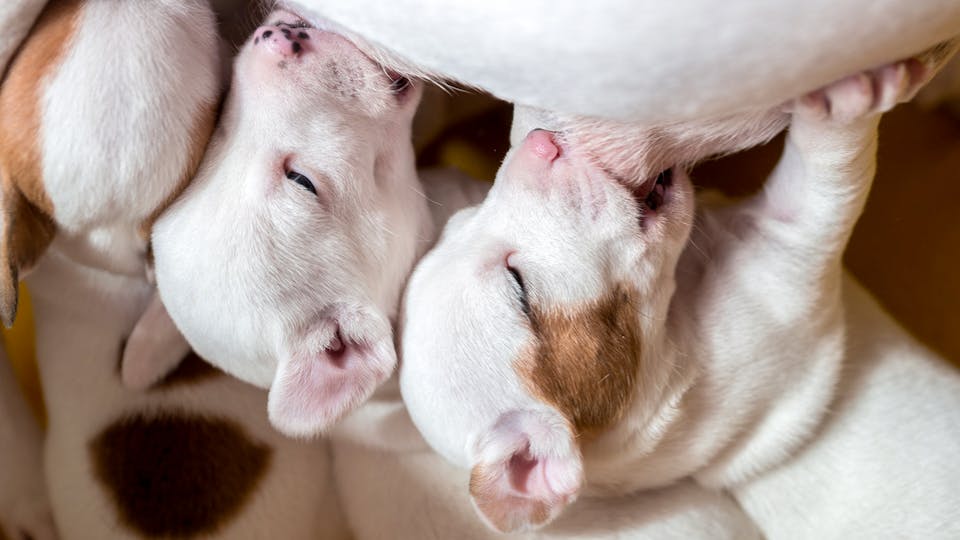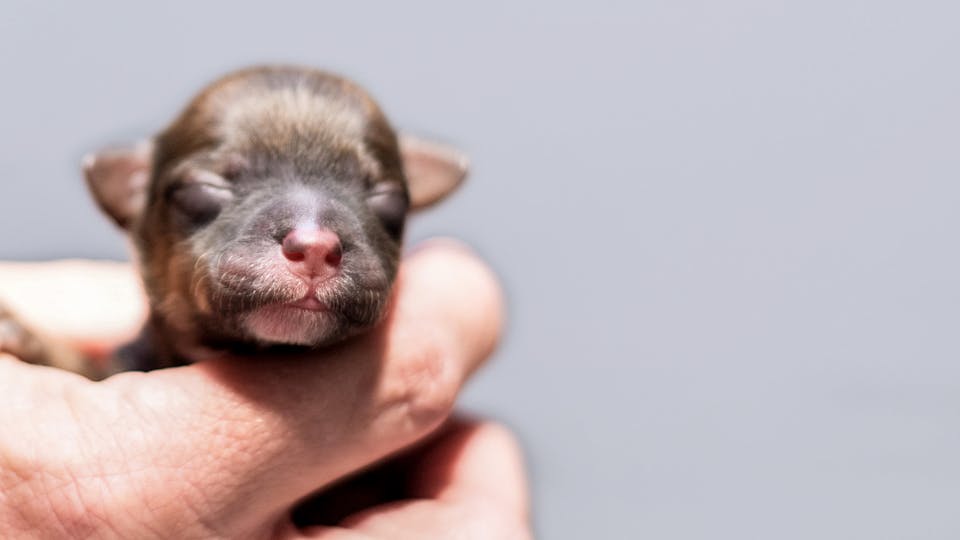 Neonatal Behaviour
The majority of a puppy's life in this first stage of growth is spent feeding or sleeping. This is vital to healthy development, and care should be taken to avoid disturbing the litter or the bitch.
Neonatal Development
Puppies' eyes begin to open five days after birth and towards the end of the second week the ears gradually begin to function. Both senses will be weak at first, but will improve as they progress into the transitional period (third week of life).
Neonatal Environment
While puppies will spend all their time within crawling distance of their mother during this period, regular and gentle handling by humans will help puppies cope with stress and human contact more effectively later in life.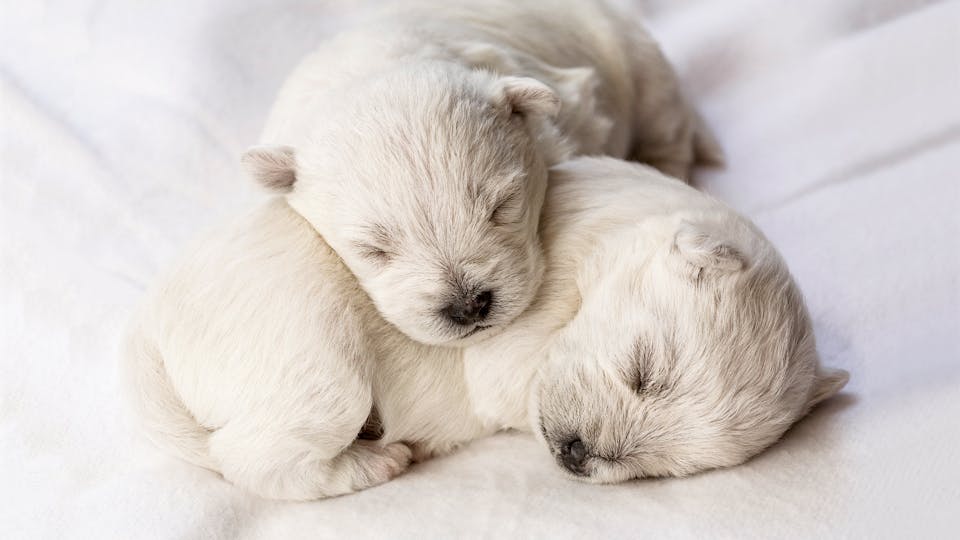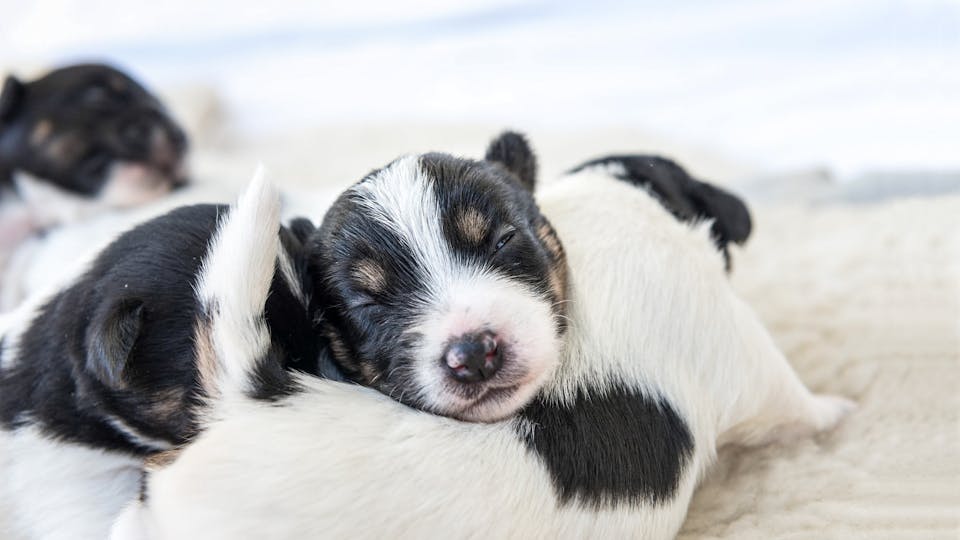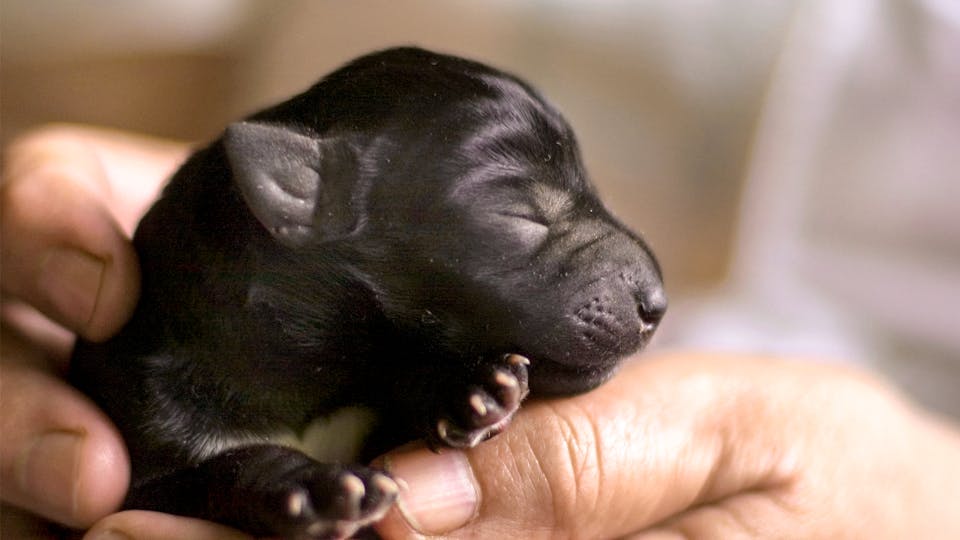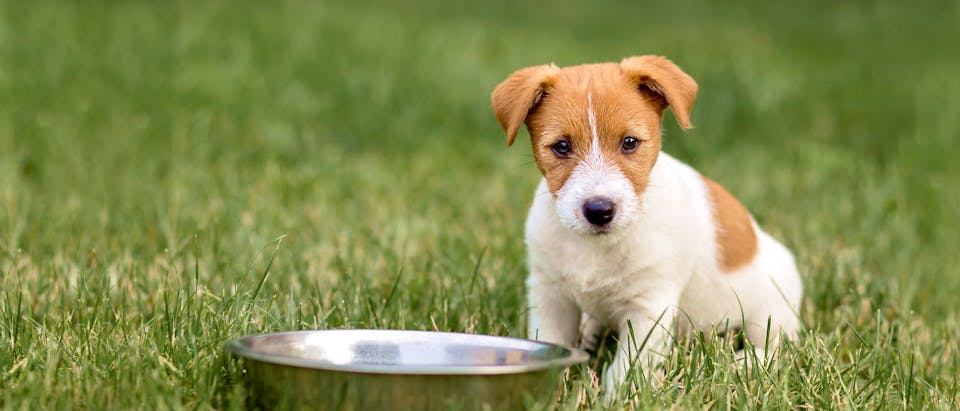 Puppy nutrition explained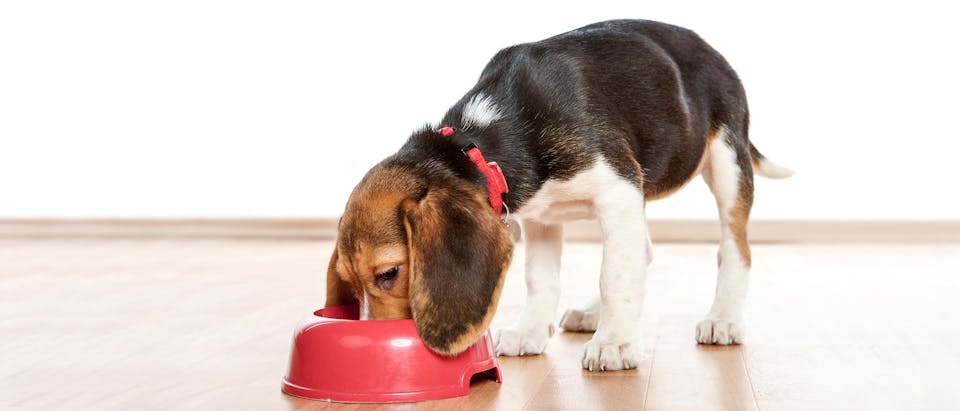 How often to feed a puppy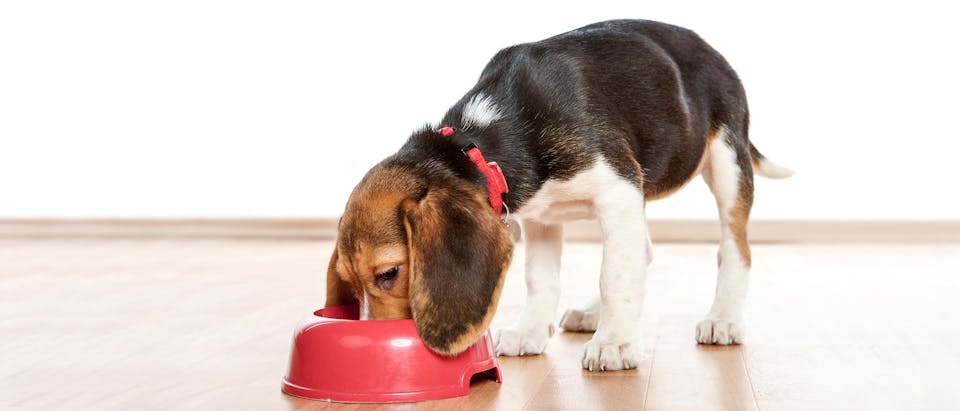 How often to feed a puppy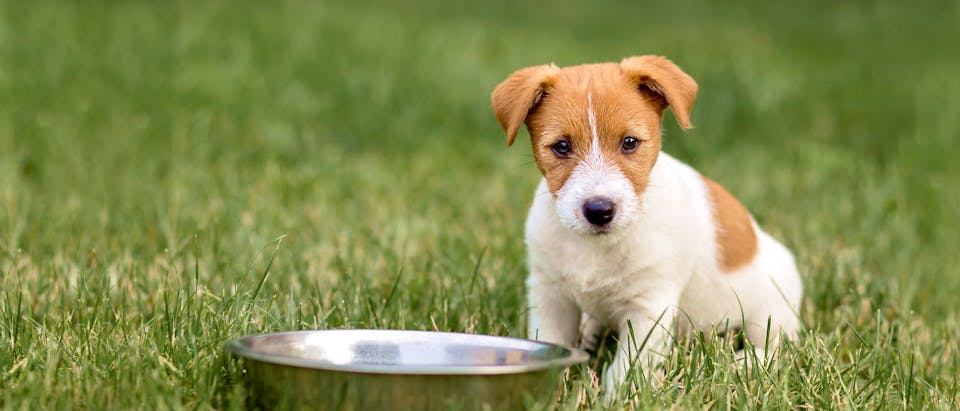 Puppy nutrition explained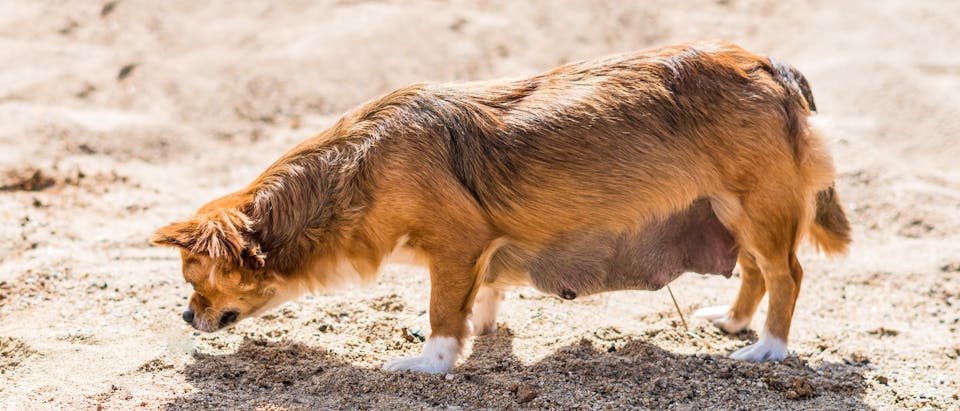 What, and how, to feed your pregnant dog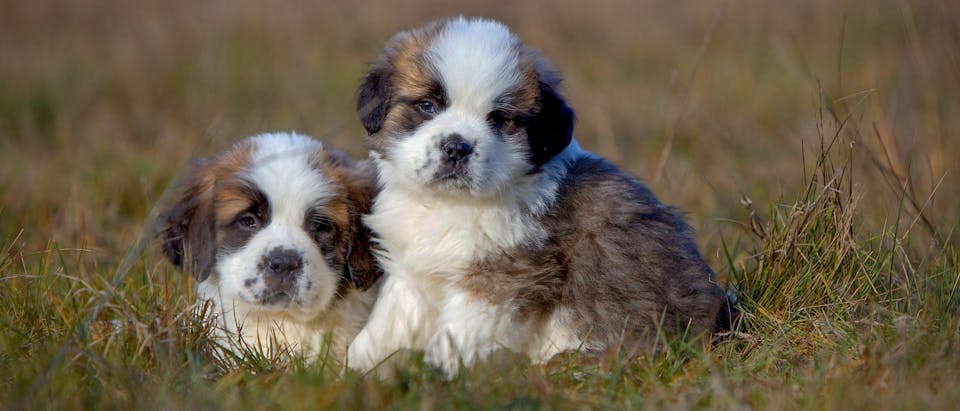 The key stages of puppy growth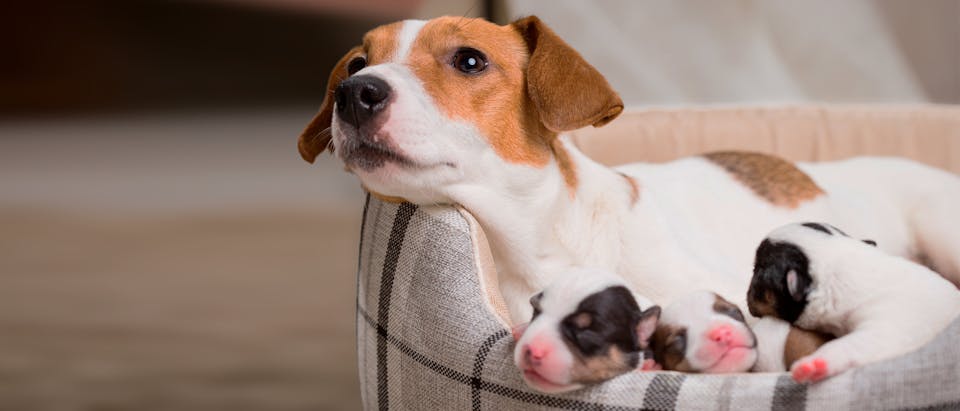 Your dog: Home birthing and first 48 hours
Tailored nutrition for your puppy
A range of formulas that help build their natural defences, support healthy growth and digestive system development.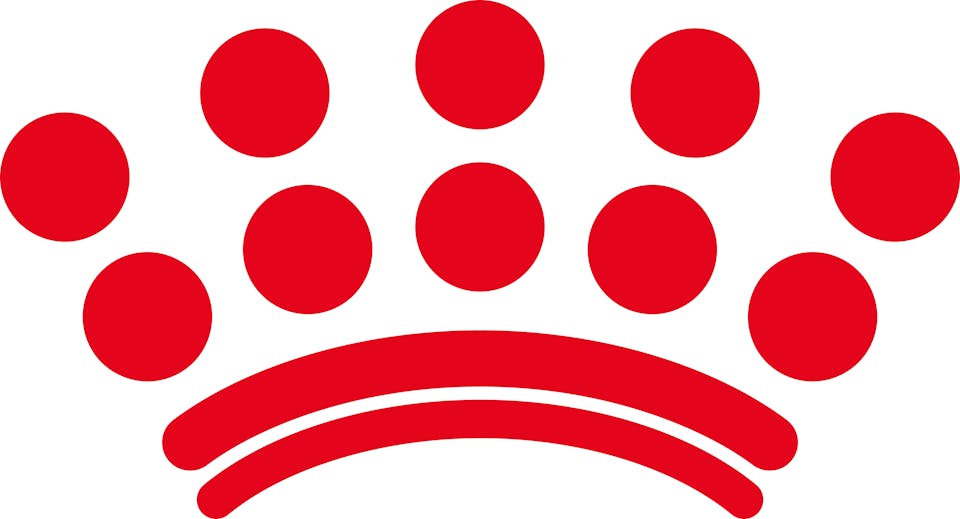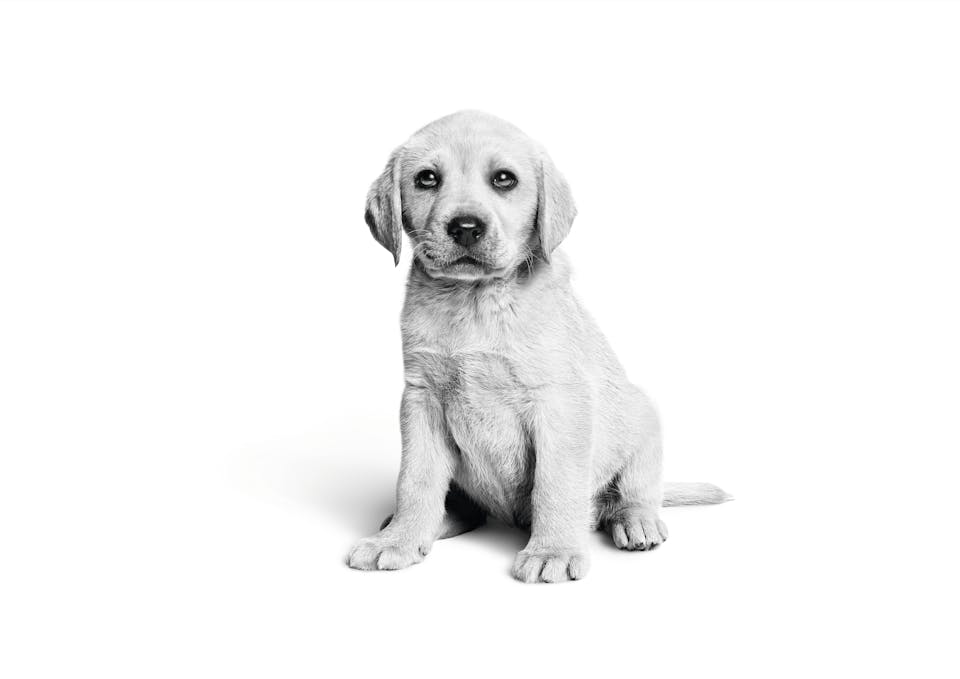 4-8 weeks
Weaning
As their eyes begin to open and first steps are taken, puppies begin to explore their new world.
Next stage