Joint complex plus

New Zealand green-lipped mussel extract with nutrients to help maintain healthy joints.

EPA/DHA

High EPA/DHA content to help maintain healthy joints.

Moderate calorie

Moderate calorie content to help maintain ideal weight and support joints stressed by excess weight.

Antioxidant complex

synergistic complex of antioxidants to help neutralise free radicals.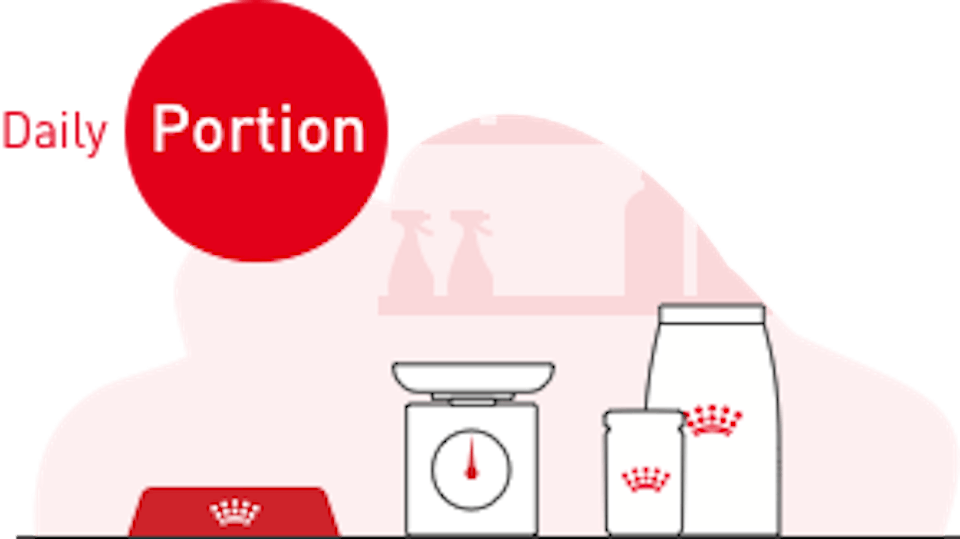 Discover now the perfect tool to calculate the ideal ration for your pet. Fill in your pet's information in the interactive feeding guide and you will get the daily feeding recommendation.
Calculate
| Dog's weight | Lean | - | Normal | - | Overweight | - |
| --- | --- | --- | --- | --- | --- | --- |
| 2 kg | 50 g |     5/8 cup | 43 g |     4/8 cup | 37 g |     3/8 cup |
| 4 kg | 84 g | 1 cup | 73 g |     7/8 cup | 61 g |     6/8 cup |
| 6 kg | 114 g | 1 + 3/8 cup | 99 g | 1 + 1/8 cup | 83 g | 1 cup |
| 8 kg | 142 g | 1 + 5/8 cup | 123 g | 1 + 3/8 cup | 103 g | 1 + 2/8 cup |
| 10 kg | 168 g | 2 cup | 145 g | 1 + 5/8 cup | 122 g | 1 + 3/8 cup |
| 15 kg | 228 g | 2 + 5/8 cup | 197 g | 2 + 2/8 cup | 166 g | 1 + 7/8 cup |
| 20 kg | 282 g | 3 + 2/8 cup | 244 g | 2 + 7/8 cup | 205 g | 2 + 3/8 cup |
| 25 kg | 334 g | 3 + 7/8 cup | 288 g | 3 + 3/8 cup | 243 g | 2 + 7/8 cup |
| 30 kg | 383 g | 4 + 3/8 cup | 331 g | 3 + 7/8 cup | 278 g | 3 + 2/8 cup |
| 35 kg | 430 g | 5 cup | 371 g | 4 + 2/8 cup | 312 g | 3 + 5/8 cup |
| 40 kg | 475 g | 5 + 4/8 cup | 410 g | 4 + 6/8 cup | 345 g | 4 cup |
| 50 kg | 561 g | 6 + 4/8 cup | 485 g | 5 + 5/8 cup | 408 g | 4 + 6/8 cup |
| 60 kg | 644 g | 7 + 4/8 cup | 556 g | 6 + 3/8 cup | 468 g | 5 + 3/8 cup |
| 70 kg | 723 g | 8 + 3/8 cup | 624 g | 7 + 2/8 cup | 526 g | 6 + 1/8 cup |
| 80 kg | 799 g | 9 + 2/8 cup | 690 g | 8 cup | 581 g | 6 + 6/8 cup |