Hypoallergenic Small Dog HSD 24
Complete dietetic feed for dogs - For adult small breed dogs (weight between 1 and 10 kg)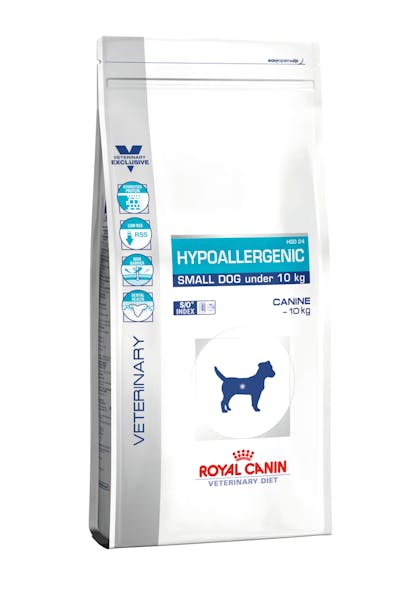 Hydrolysed protein

Hydrolysed protein with low molecular weight to ensure the food is hypoallergenic.

Low RSS

Helps lower the concentration of ions contributing to crystal formation.

Skin barrier

A patented complex to support the barrier effect of the skin.

Dental health

Contains specific nutrients which contribute to maintaining good oral health.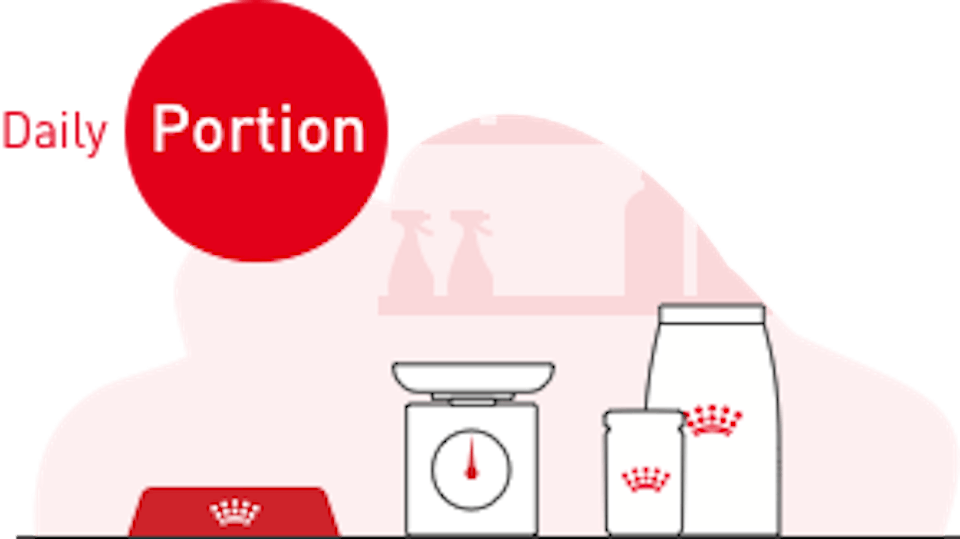 Discover now the perfect tool to calculate the ideal ration for your pet. Fill in your pet's information in the interactive feeding guide and you will get the daily feeding recommendation.
Calculate
| Dog's weight | Lean | - | Normal | - | Overweight | - |
| --- | --- | --- | --- | --- | --- | --- |
| 2 kg | 55 g | 5/8 cup | 50 g | 4/8 cup | 40 g | 4/8 cup |
| 3 kg | 75 g | 6/8 cup | 65 g | 5/8 cup | 55 g | 5/8 cup |
| 4 kg | 90 g | 1 cup | 80 g | 7/8 cup | 70 g | 6/8 cup |
| 5 kg | 110 g | 1+1/8 cup | 95 g | 1 cup | 85 g | 7/8 cup |
| 6 kg | 125 g | 1+2/8 cup | 110 g | 1+1/8 cup | 95 g | 1 cup |
| 7 kg | 140 g | 1+4/8 cup | 125 g | 1+2/8 cup | 105 g | 1+1/8 cup |
| 8 kg | 155 g | 1+5/8 cup | 135 g | 1+3/8 cup | 120 g | 1+2/8 cup |
| 9 kg | 170 g | 1+6/8 cup | 150 g | 1+4/8 cup | 130 g | 1+3/8 cup |
| 10 kg | 185 g | 1+7/8 cup | 160 g | 1+5/8 cup | 140 g | 1+4/8 cup |