Fibre Response
Complete feed for adult dogs.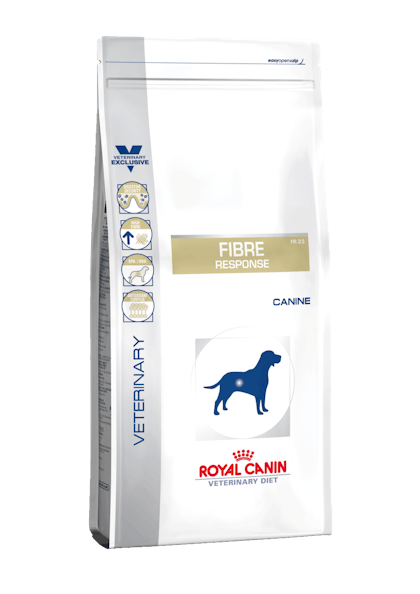 Digestive security

Combination of highly digestible proteins (L.I.P - Low indisgestible proteins), prebiotics, sugar beet pulp, rice and fish oil to ensure maximum digestive security.

High fibre

High fibre content to address fibre responsive diarrhoea and colitis.

EPA/DHA

Eicosapentaenoic and docosahexaenoic acids, omega-3 long chain fatty acids, contribute to the health of the digestive system.

Antioxidant complex

The synergistic antioxidant complex reduces oxidative stress and fights free radicals.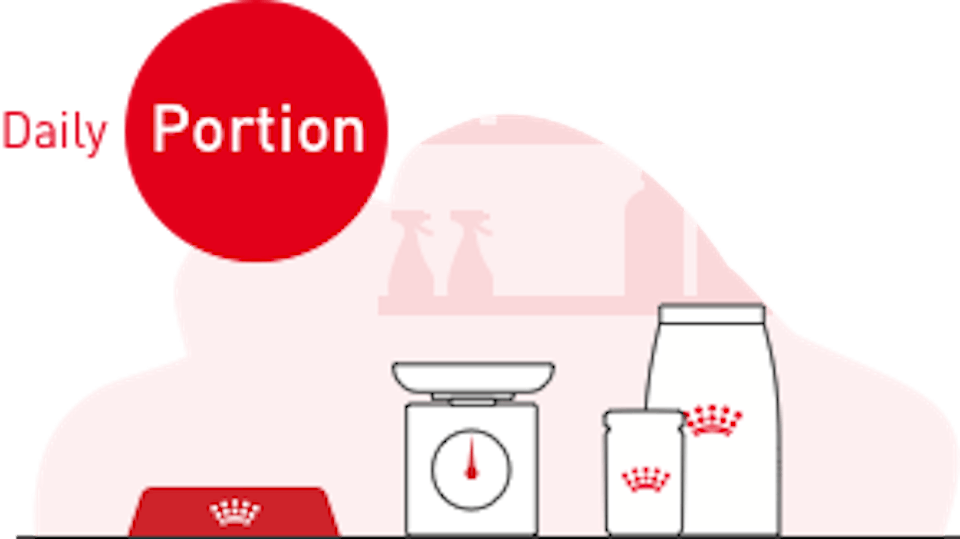 Discover now the perfect tool to calculate the ideal ration for your pet. Fill in your pet's information in the interactive feeding guide and you will get the daily feeding recommendation.
Calculate
| Dog weight | 2 kg | - | 5 kg | - | 10 kg | - | 15 kg | - | 20 kg | - | 30 kg | - | 40 kg | - | 50 kg | - | 60 kg | - | 70 kg | - | 80 kg | - |
| --- | --- | --- | --- | --- | --- | --- | --- | --- | --- | --- | --- | --- | --- | --- | --- | --- | --- | --- | --- | --- | --- | --- |
| | (g) | Cup | (g) | Cup | (g) | Cup | (g) | Cup | (g) | Cup | (g) | Cup | (g) | Cup | (g) | Cup | (g) | Cup | (g) | Cup | (g) | Cup |
| Thin | 80 g | 7/8 | 160 g | 1+6/8 | 265 g | 3 | 355 g | 4 | 435 g | 5 | 585 g | 6+6/8 | 725 g | 8+2/8 | 850 g | 9+6/8 | 985 g | 11+1/8 | 1105 g | 12+4/8 | 1215 g | 13+5/8 |
| Normal | 65 g | 6/8 | 125 g | 1+4/8 | 210 g | 2+3/8 | 285 g | 3+2/8 | 350 g | 4 | 470 g | 5+3/8 | 580 g | 6+5/8 | 680 g | 7+6/8 | 790 g | 8+7/8 | 885 g | 10 | 975 g | 11 |
| Overweight | 50 g | 5/8 | 95 g | 1+1/8 | 160 g | 1+6/8 | 210 g | 2+3/8 | 260 g | 3 | 350 g | 4 | 435 g | 5 | 510 g | 5+7/8 | 590 g | 6+5/8 | 660 g | 7+3/8 | 730 g | 8+2/8 |