Miniature Schnauzer Adult
Complete feed for dogs - Specially for adult and mature Miniature Schnauzers - Over 10 months old.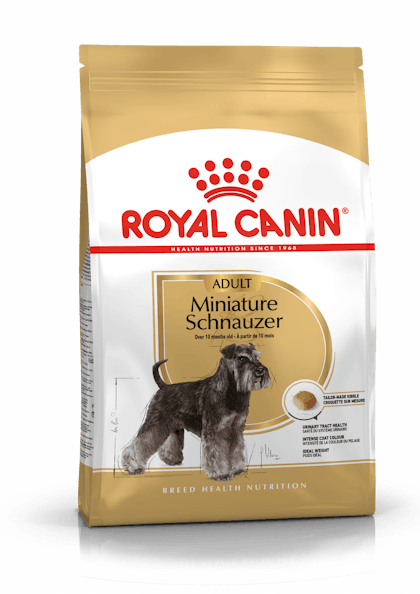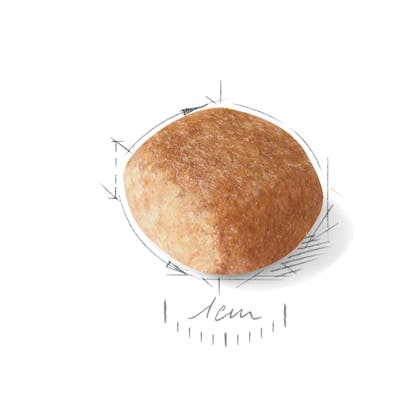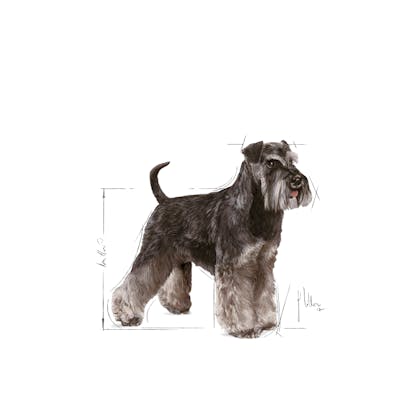 Urinary tract health

Miniature Schnauzer Adult helps maintain a healthy urinary system. Also encourage your dog to drink in order to promote urine dilution.

Exclusive kibble design: dental health

This formula helps reduce the risk of tartar formation thanks to calcium chelators.

Intense coat colour

This formula contains optimal levels of specific amino acids to help maintain the coat's natural colour.

Ideal weight

This formula helps maintain the Miniature Schnauzer's ideal weight.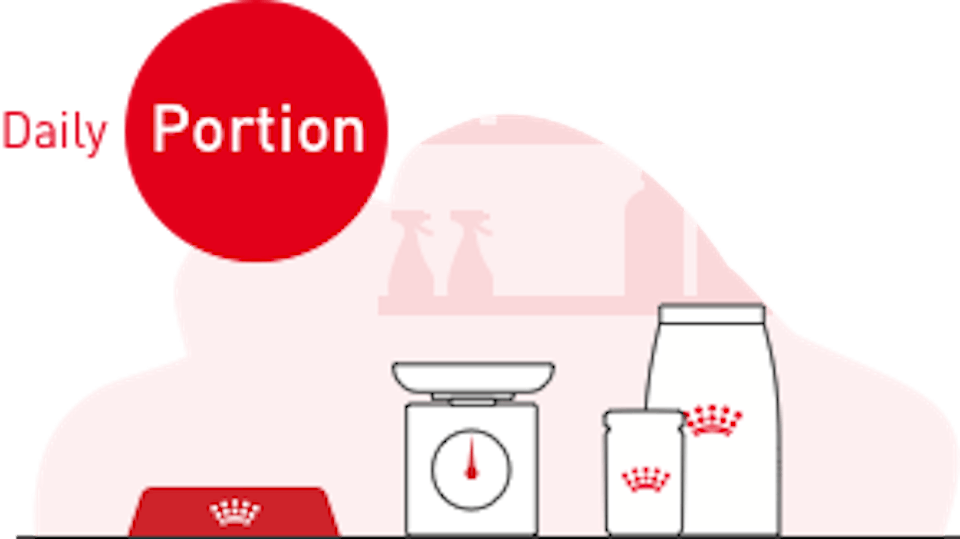 Discover now the perfect tool to calculate the ideal ration for your pet. Fill in your pet's information in the interactive feeding guide and you will get the daily feeding recommendation.
Calculate
| Weight of dog | Low activity     | Medium activity     | High activity |
| --- | --- | --- | --- |
| 4 Kg | 74 g (7/8 cup) | 86 g (1 cup) | 98 g (1+1/8 cups) |
| 5 Kg | 88 g (1 cup) | 102 g (1+1/8 cups) | 115 g (1+2/8 cups) |
| 6 Kg | 101 g (1+1/8 cups) | 116 g (1+2/8 cups) | 132 g (1+4/8 cups) |
| 7 Kg | 113 g (1+2/8 cups) | 131 g (1+4/8 cups) | 148 g (1+5/8 cups) |
| 8 Kg | 125 g (1+3/8 cups) | 144 g (1+5/8 cups) | 164 g (1+7/8 cups) |