Urinary S/O Beef - Pouch
Complete dietetic feed for adult cats.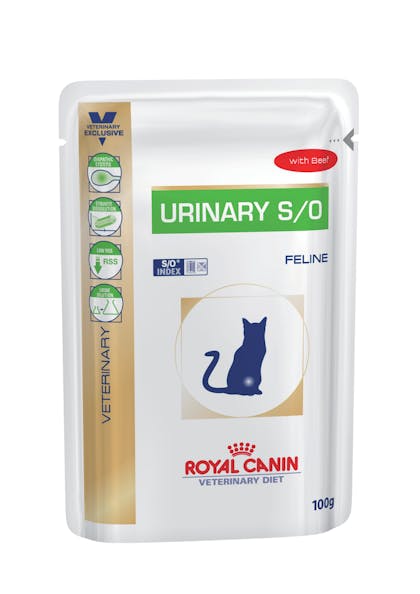 Idiopathic cystitis

A high moisture content helps reduce the risk of recurrent idiopathic cystitis.

Struvite dissolution

Helps dissolve struvite stones.

Low RSS

Helps lower the concentration of ions contributing to crystal formation.

Urine dilution

Urine dilution makes the urine less liable to form struvite and calcium oxalate stones.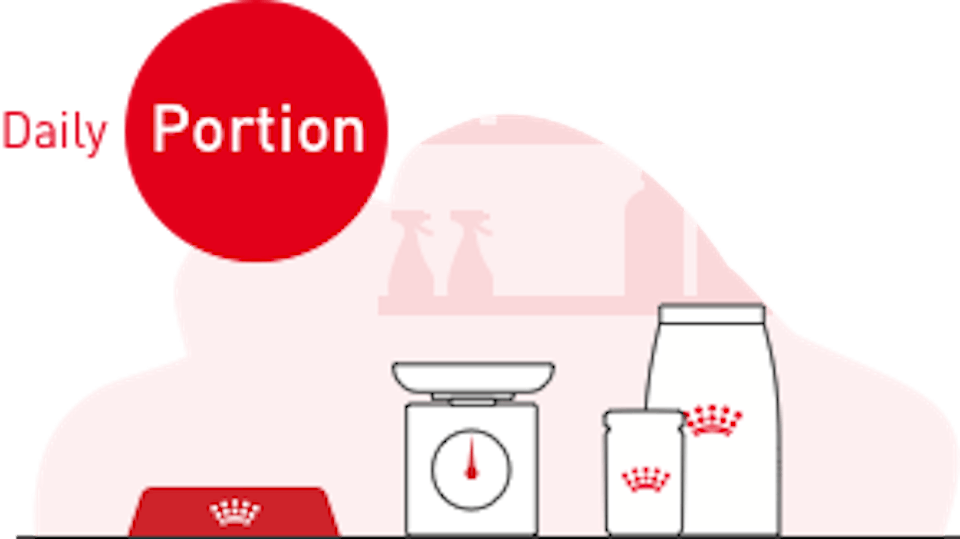 Discover now the perfect tool to calculate the ideal ration for your pet. Fill in your pet's information in the interactive feeding guide and you will get the daily feeding recommendation.
Calculate
| Weight cat | 2 kg | - | 3 kg | - | 4 kg | - | 5 kg | - | 6 kg | - | 7 kg | - | 8 kg | - | 9 kg | - | 10 kg | |
| --- | --- | --- | --- | --- | --- | --- | --- | --- | --- | --- | --- | --- | --- | --- | --- | --- | --- | --- |
| Lean | 150 g | 1+4/8 pouch | 220 g | 2+1/4 pouch | 295 g | 3 pouch | 370 g | 3+3/4 pouch | 445 g | 4+1/2 pouch | 515 g | 5+1/4 pouch | 590 g | 6 pouch | 665 g | 6+3/4 pouch | 740 g | 7+1/2 pouch |
| Normal | 115 g | 1+1/4 pouch | 175 g | 1+3/4 pouch | 230 g | 2+1/4 pouch | 290 g | 3 pouch | 350 g | 3+1/2 pouch | 405 g | 4 pouch | 465 g | 4+3/4 pouch | 520 g | 5+1/4 pouch | 580 g | 5+3/4 pouch |
| Overweight | | | | | 190 g | 2 pouch | 235 g | 2+1/4 pouch | 285 g | 2+3/4 pouch | 330 g | 3+1/4 pouch | 380 g | 3+3/4 pouch | 425 g | 4+1/4 pouch | 475 g | 4+3/4 pouch |