Satiety Weight Management
Complete dietetic feed for adult cats;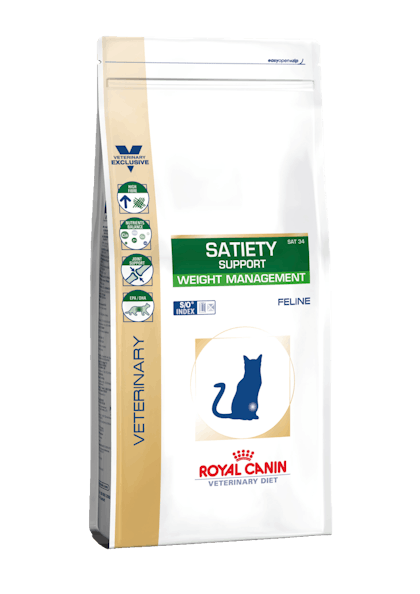 Satietogenic effect

Special blend of fibres that increases the volume of the stomach contents and promotes satiety (reduces the spontaneus consumption of food).

High protein

A high protein content (111g/1000kcal ME) helps maintain muscle mass during a weight loss programme.

Essential Fatty Acids

Essential fatty acids (Omega 3 and Omega 6) and trace elements (Cu, Zn) support healthy skin and coat.

Nutrients Balance

Enriched with nutrients (proteins, minerals and vitamins) to compensate for the effect of energy restriction during a weight loss programme.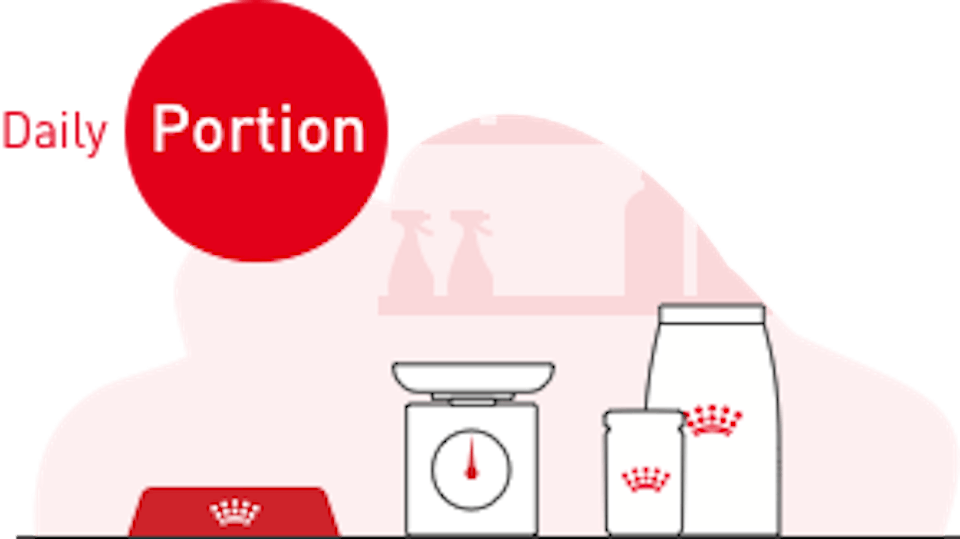 Discover now the perfect tool to calculate the ideal ration for your pet. Fill in your pet's information in the interactive feeding guide and you will get the daily feeding recommendation.
Calculate
| Target adult cat weight (kg) | Start | After 4 weeks if the cat did not lose weight | Maintenance |
| --- | --- | --- | --- |
| | grams | grams | grams |
| 2.5 kg | 33 | 26 | 35 |
| 3 kg | 38 | 30 | 40 |
| 3.5 kg | 42 | 33 | 45 |
| 4 kg | 46 | 37 | 49 |
| 4.5 kg | 50 | 40 | 53 |
| 5 kg | 54 | 43 | 57 |
| 5.5 kg | 58 | 46 | 61 |
| 6 kg | 62 | 49 | 65 |
| 6.5 kg | 65 | 52 | 69 |
| 7 kg | 69 | 55 | 73 |
| 7.5 kg | 72 | 57 | 77 |
| 8 kg | 76 | 60 | 80 |
| 8.5 kg | 79 | 63 | 84 |
| 9 kg | 82 | 65 | 87 |
| 9.5 kg | 86 | 68 | 91 |
| 10 kg | 89 | 70 | 94 |