Bengal Adult
Balanced and complete feed for cats - Specially for adult Bengal cats - Over 12 months old.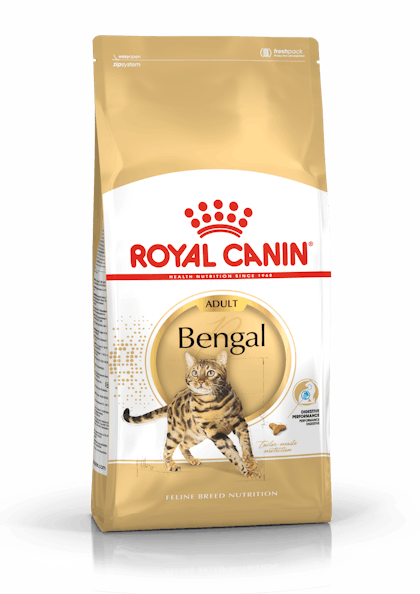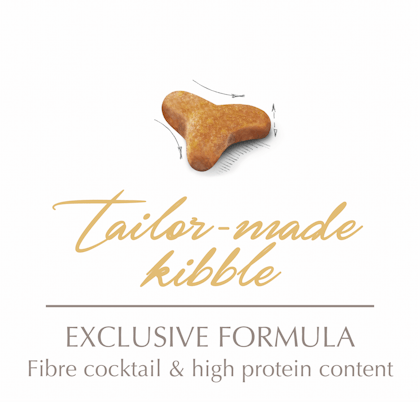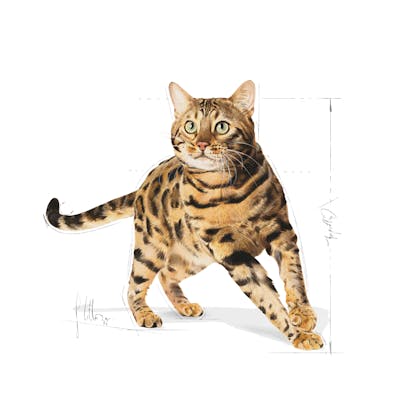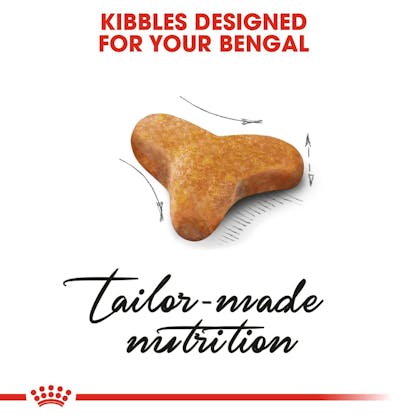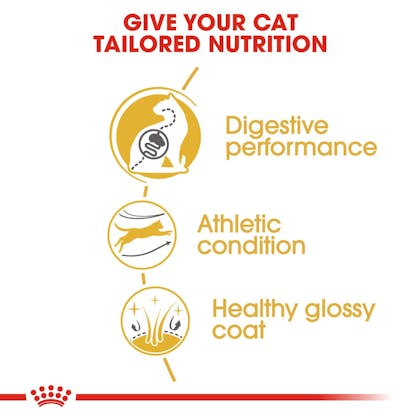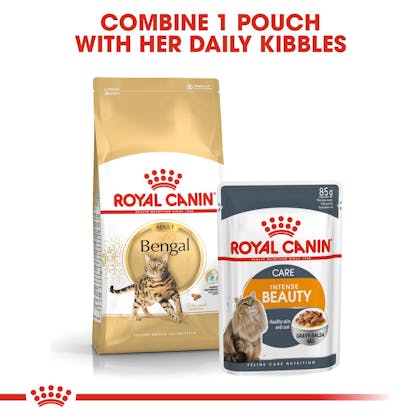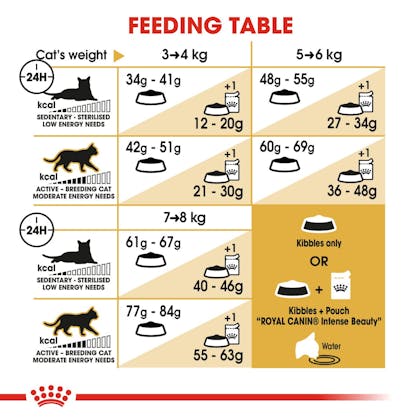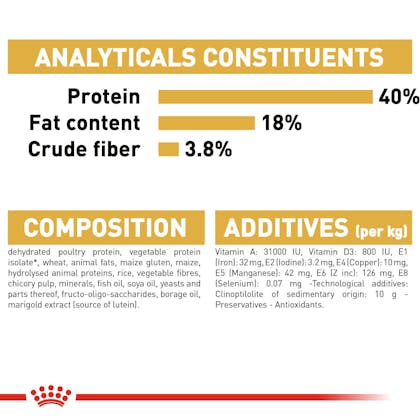 The "Small Leopard"

Striking markings with a look of the wild Sleek and very muscular body Pronounced whisker pads

Healthy glossy coat

A defining feature is the Bengal's distinctive coat with striking patterns and a uniquely soft and silky feel. Specific amino acids, vitamins, Omega 3 and Omega 6 fatty acids to help maintain a healthy skin and shiny coat.

Urinary health

Formulated with a balance of minerals to help maintain the health of an adult cat's urinary system.

Digestive performance

The Bengal cat can have a sensitive digestive system. Highly digestible protein (L.I.P.*) to support healthy digestion, an adapted fibre content and prebiotics to support a balance in the intestinal flora. *L.I.P.: protein selected for its very high digestibility.

Special bengal jaw

This specially designed Y-shaped kibble, adapted to the Bengal cat's jaw, encourages chewing to help support oral hygiene.

Exclusive formula - fibre cocktail & high protein content

Exclusive formula - Fibre cocktail & high protein content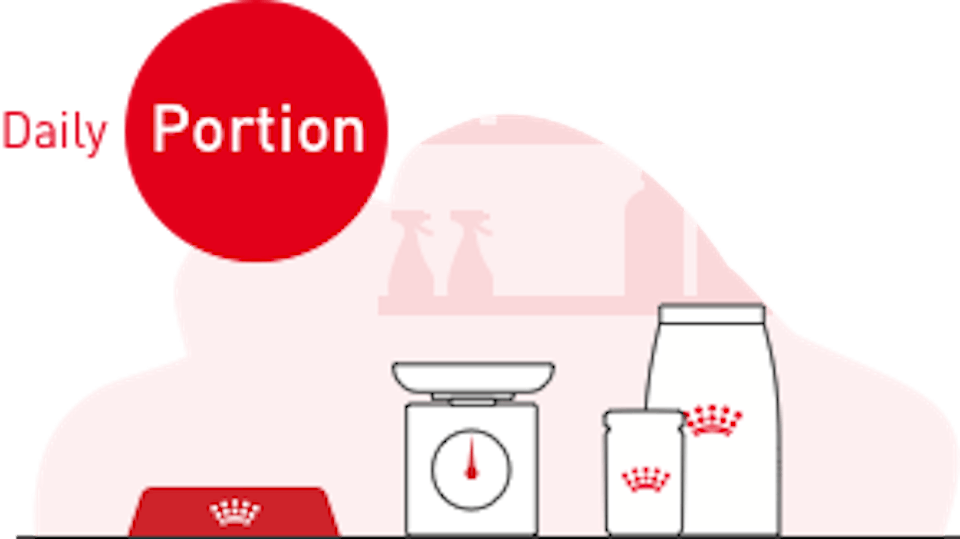 Discover now the perfect tool to calculate the ideal ration for your pet. Fill in your pet's information in the interactive feeding guide and you will get the daily feeding recommendation.
Calculate
| Cat's weight | Indoor - No exercise | Moderate activity |
| --- | --- | --- |
| 3-4 kg | 31-41 g (1 pouch +12-20 g) | 42-51 g (1 pouch +21-30 g) |
| 5-6 kg | 48-55 g (1 pouch + 27-34 g) | 60-69 g (1 pouch + 39-48 g) |
| 7-8 kg | 61-67 g (1 pouch + 40-46 g) | 77-84 g (1 pouch + 55-63 g) |