Mobility C2P+ loaf
ROYAL CANIN® Mobility C2P+ loaf is a scientifically formulated diet, clinically proven to help support canine joint health. If you are a veterinarian or veterinary nurse and wish to see the full product information in more detail, please visit our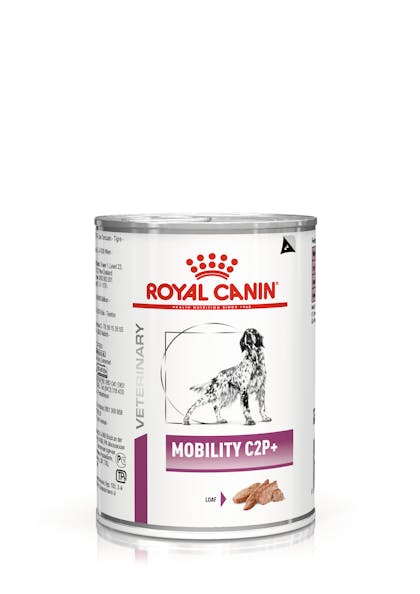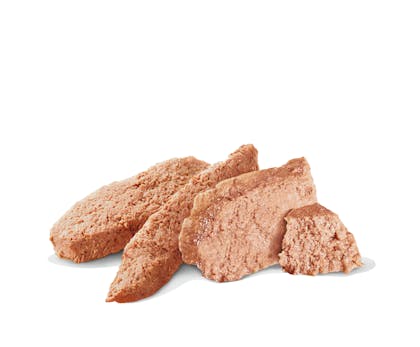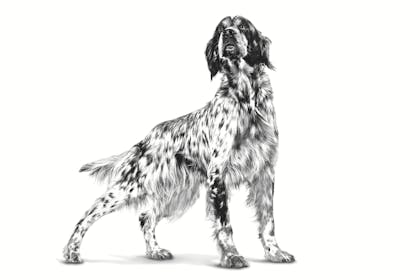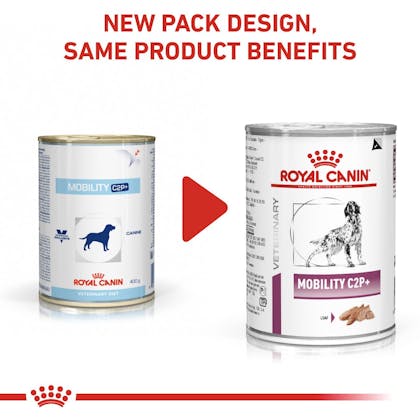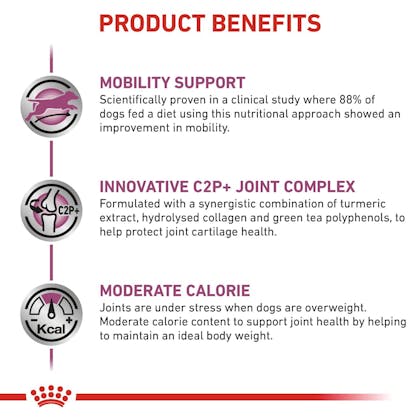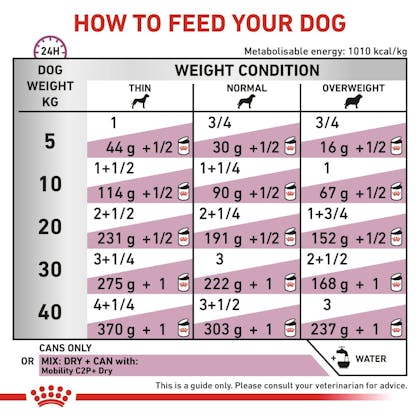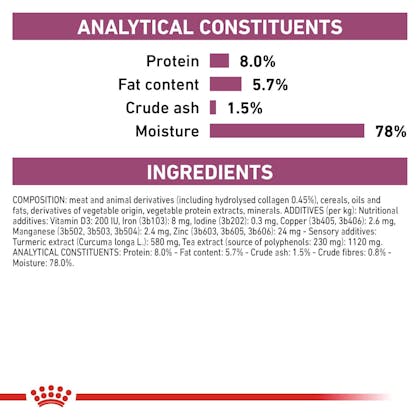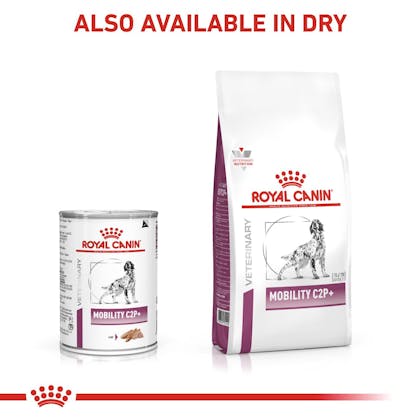 Mobility support

Designed to support your dog's healthy joint function and mobility.

Joint nutrition

Formulated with select nutrients, including collagen, to help maintain joint cartilage health.

Moderate calorie

Joints are under stress when dogs are overweight. Moderate calorie content to support joint health by helping to maintain an ideal body weight.

ROYAL CANIN® Mobility C2P+ Loaf is a wet food diet specially formulated to support   healthy joint function in dogs. This specialised diet is formulated with an innovative C2P+ joint complex, containing a synergistic combination of turmeric extract, green tea polyphenols, and hydrolysed collagen to help support healthy joint cartilage. To appeal to each dog's individual preferences, ROYAL CANIN® Mobility C2P+ is also available as dry food. If your dog enjoys a mixed diet of wet and dry food, be sure to follow the on-pack feeding guides to ensure a healthy daily food intake for your dog. Recommended to help maintain mobility, support joints after orthopaedic surgery or trauma. Not recommended in cases of: Growth, gestation and lactation. This diet is complete and balanced and can be fed long-term. A full health check should be performed by a veterinarian every 6 months.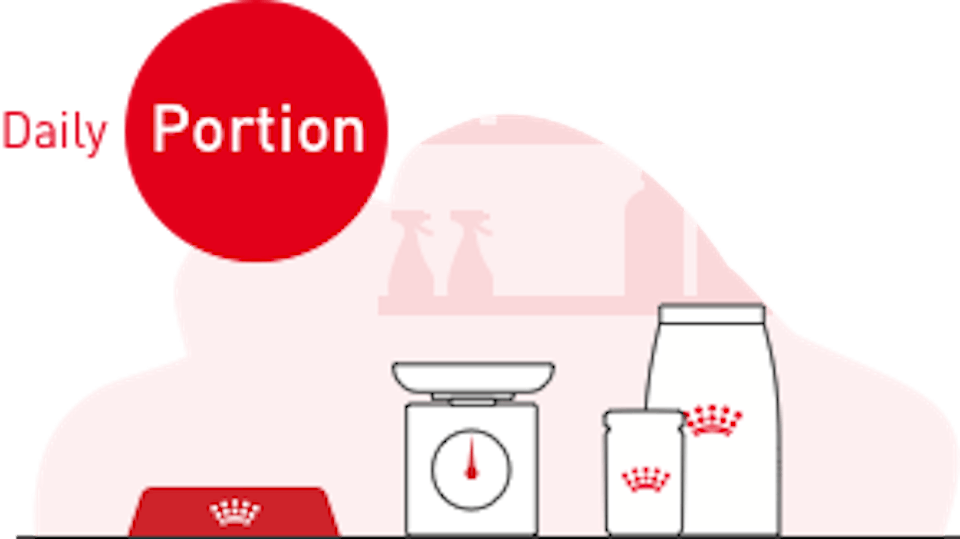 Discover now the perfect tool to calculate the ideal ration for your pet. Fill in your pet's information in the interactive feeding guide and you will get the daily feeding recommendation.
Calculate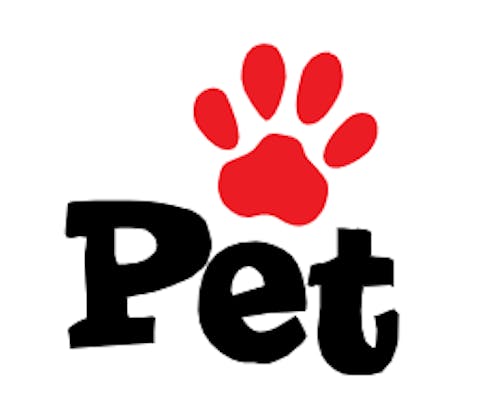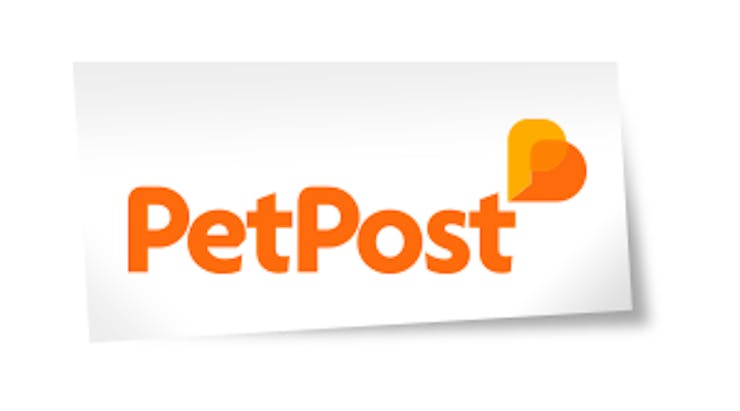 Composition: Poultry by-products**, chicken meat**, maize flour, wheat flour, pork by-products**, pork blood products**, powdered cellulose, corn starch mixture, dried beet pulp, lecithins, minerals, sunflower oil , fish oil, fructo-oligosaccharides, marigold extract (source of lutein). **Protein sources.

Additives: Nutritional additives: Vitamin D3: 250 IU, Iron: 9 mg, Iodine: 0.34 mg, Copper: 2.7 mg, Manganese: 2.8 mg, Zinc: 28 mg - Technological additives: clinoptilolite of sedimentary origin: 0.4 g.

Analytical constituants: Protein: 8.0%, Fat content: 5.7%, Crude ash: 1.5%, Crude fibres: 0.8%, Moisture: 78.0%.

For RSA: Guaranteed analysis g/kg: Crude protein (min) 60 - Moisture (max) 810 - Crude fat (min) 37 - Crude fibre (max) 18 - Crude ash (max) 17.

Feeding instructions: see table. Batch number, factory registration number and best before date: see information on packaging. To be stored in a cool, dry place. Optimal results are expected after 6 to 8 weeks of feeding. Mobility C2P+ diet may be continued for the dog's lifetime. It is recommended that a health check be performed every 6 months. NOTE: As this product contains a turmeric extract, staining may occur if the kibble comes in contact with light-coloured surfaces.

Analytical constituants: Protein: 8.0%, Fat content: 5.7%, Crude ash: 1.5%, Crude fibres: 0.8%, Moisture: 78.0%.

| | | Adult weight | | | | |
| --- | --- | --- | --- | --- | --- | --- |
| | Thin | | Normal | | Overweight | |
| Dog weight (kg) | grams | can(s) | grams | can(s) | grams | can(s) |
| 2 | 177 | 2/4 | 152 | 2/4 | 128 | 1/4 |
| 4 | 297 | 3/4 | 256 | 3/4 | 216 | 2/4 |
| 6 | 402 | 1 | 348 | 3/4 | 293 | 3/4 |
| 8 | 499 | 1+1/4 | 431 | 1 | 363 | 1 |
| 10 | 590 | 1+2/4 | 510 | 1+1/4 | 429 | 1 |
| 15 | 800 | 2 | 691 | 1+3/4 | 582 | 1+2/4 |
| 20 | 993 | 2+2/4 | 857 | 2+1/4 | 722 | 1+3/4 |
| 25 | 1174 | 3 | 1013 | 2+2/4 | 853 | 2+1/4 |
| 30 | 1345 | 3+1/4 | 1162 | 3 | 979 | 2+2/4 |
| 35 | 1510 | 3+3/4 | 1304 | 3+1/4 | 1098 | 2+3/4 |
| 40 | 1669 | 4+1/4 | 1442 | 3+2/4 | 1214 | 3 |
| 45 | 1824 | 4+2/4 | 1575 | 4 | 1326 | 3+1/4 |
| 50 | 1974 | 5 | 1704 | 4+1/4 | 1435 | 3+2/4 |
| 55 | 2120 | 5+1/4 | 1831 | 4+2/4 | 1542 | 3+3/4 |
| 60 | 2263 | 5+3/4 | 1954 | 5 | 1646 | 4 |
| 70 | 2540 | 6+1/4 | 2194 | 5+2/4 | 1847 | 4+2/4 |
| 80 | 2808 | 7 | 2425 | 6 | 2042 | 5 |