Light Weight Care
Balanced and complete feed for adult cats - Recommended to help limit weight gain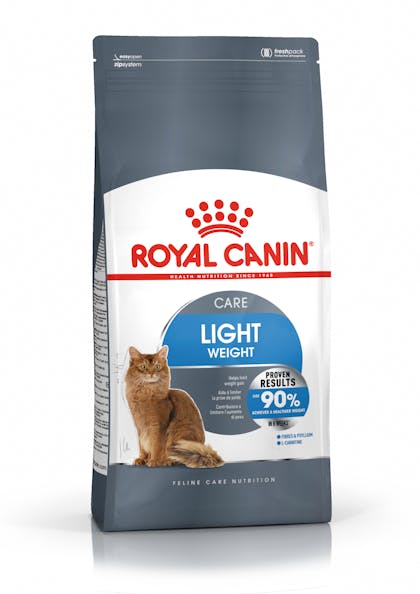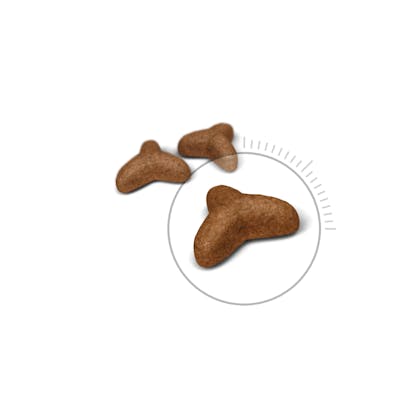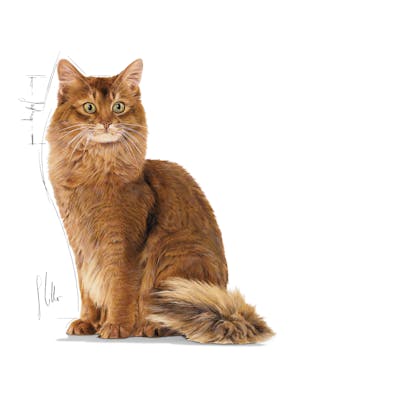 TENDENCY TO GAIN WEIGHT?

Does your cat have a tendency to gain weight? Maintaining an ideal body condition and muscle mass is a crucial aspect of a cat's overall health.

PROVEN RESULTS

PROVEN RESULTS: Over 90% of slightly overweight cats, fed with Royal Canin Light Weight Care dry formula achieved healthier weight in 8 weeks*. *Royal Canin internal study

WEIGHT MANAGEMENT PROGRAM

'WEIGHT MANAGEMENT PROGRAM: 1. Providing complete & balanced nutrition across both our wet & dry formulas, enabling you to choose the perfect combination for your cat. 2. Get your cat active with in-home games & feeding puzzles. 3. Avoid human food and fatty snacks. 4.If you have any questions or concerns about your cat''s health, please contact your veterinarian. '

LIGHT WEIGHT CARE

What are the key benefits of this targeted nutritional solution? LIGHT WEIGHT CARE is a precisely balanced nutritional formula which helps maintain a healthy body condition. With several actions:

PRODUCT CLAIM 1

Ideal fiber blend to support the feeling of fullness.

PRODUCT CLAIM 2

Adapted protein content to help maintain muscle mass for healthy weight maintenance. Enriched with L-carnitine, involved in healthy fat metabolism.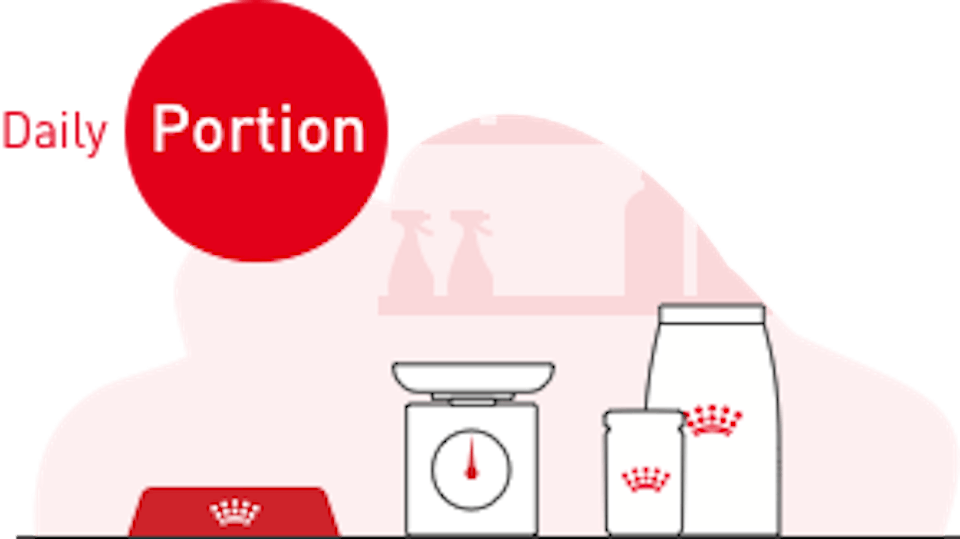 Discover now the perfect tool to calculate the ideal ration for your pet. Fill in your pet's information in the interactive feeding guide and you will get the daily feeding recommendation.
Calculate
ADDITIVES (per kg): Nutritional additives: Vitamin A: 21000 IU, Vitamin D3: 800 IU, Iron (3b103): 30 mg, Iodine (3b201, 3b202): 3 mg, Copper (3b405, 3b406): 9 mg, Manganese (3b502, 3b504): 39 mg, Zinc (3b603, 3b605, 3b606): 128 mg, Selenium (3b801, 3b811, 3b812): 0.06 mg, L-carnitine: 200 mg - Preservatives - Antioxidants.

ANALYTICAL CONSTITUANTS: Protein: 36.0% - Fat content: 10.0% - Crude ash: 7.5% - Crude fibres: 10.4%.

COMPOSITION: Dehydrated poultry protein, vegetable fibres, vegetable protein isolate*, maize, hydrolysed animal proteins, maize gluten, maize flour, rice, wheat, animal fats, minerals, beet pulp, yeasts and parts thereof, fish oil, psyllium husks and seeds, soya oil.

FEEDING INSTRUCTION: see table. Batch number, factory registration number and best before date: see information on packaging. To be stored in a cool, dry place.

* L.I.P.: protein selected for its very high digestibility.

FOR RSA: Guaranteed analysis g/kg: Crude protein (min) 340 - Moisture (max) 70 - Crude fat (min) 80 - Crude fibre (max) 114 - Crude ash (max) 83. Product registration number: XXXXXX - Act 36/1947. For Namibia: N-FF XXXX.

COMPOSITION: dehydrated poultry protein, vegetable protein isolate*, maize, vegetable fibres, hydrolysed animal proteins, wheat, maize flour, rice, maize gluten, animal fats, beet pulp, minerals, yeasts and parts thereof, fish oil, psyllium husks and seeds (0.5%), soya oil.

ADDITIVES (per kg): Nutritional additives: Vitamin A: 20000 IU, Vitamin D3: 700 IU, E1 (Iron): 35 mg, E2 (Iodine): 3.5 mg, E4 (Copper): 11 mg, E5 (Manganese): 45 mg, E6 (Zinc): 94 mg, E8 (Selenium): 0.05 mg, L-canitine: 210 mg - Preservatives - Antioxidants.

ANALYTICAL CONSTITUANTS: Protein: 40.0% - Fat content: 10.0% - Crude ash: 7.2% - Crude fibres: 7.6% - Total dietary fiber: 15.9%.

FOR RSA: Guaranteed analysis g/kg: Crude protein (min) 380 - Moisture (max) 70 - Crude fat (min) 80 - Crude fibre (max) 86 - Crude ash (max) 79. Product registration number: XXXXXX - Act 36/1947. For Namibia: N-FF XXXX.

* L.I.P.: protein selected for its very high digestibility.

FEEDING INSTRUCTION: see table. Batch number, factory registration number and best before date: see information on packaging. To be stored in a cool, dry place.

ANALYTICAL CONSTITUANTS: Protein: 36.0% - Fat content: 10.0% - Crude ash: 7.5% - Crude fibres: 10.4%.

| Cat Weight | Ideal Weight | - | Overweight | - |
| --- | --- | --- | --- | --- |
| - | Kibbles (Gram) | Kibbles (Gram) + 1 pouch | Kibbles (Gram) | Kibbles (Gram) + 1 pouch |
| 3kg | 51g | 31g + 1 pouch | 37g | 19g + 1 pouch |
| 4kg | 62g | 43g + 1 pouch | 46g | 27g + 1 pouch |
| 5kg | 73g | 54g + 1 pouch | 54g | 35g + 1 pouch |
| 6kg | 83g | 64g + 1 pouch | 61g | 43g + 1 pouch |