DIABETIC
Complete dietetic feed for adult cats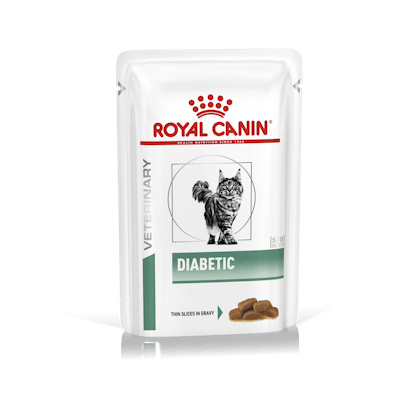 5A. GLUCOMODULATION

Specific formula to help in the management of post-prandial blood glucose in diabetic cats.

5C. LOW STARCH

Formula that contains a reduced level of starch.

5B. HIGH PROTEIN

High protein content. Maintenance of muscle mass is essential in diabetic cats.

MIX FEEDING INSTRUCTION

(BELOW FEEDING TABLE) In the management of Diabetes it is recommended to keep the type of food and daily rationing as consistent as possible. Please ask your veterinarian for advice.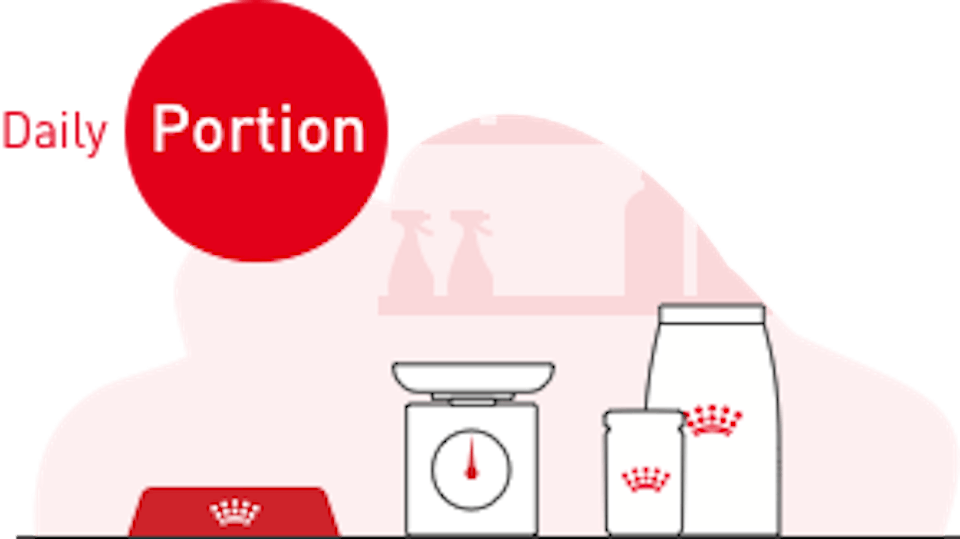 Discover now the perfect tool to calculate the ideal ration for your pet. Fill in your pet's information in the interactive feeding guide and you will get the daily feeding recommendation.
Calculate
COMPOSITION: Meat and animal derivatives, derivatives of vegetable origin, cereals, minerals, oils and fats.

ADDITIVES (per kg): Nutritional additives: Vitamin D3: 270 IU, E1 (Iron): 3 mg, E2 (Iodine): 0.4 mg, E4 (Copper): 3 mg, E5 (Manganese): 0.8 mg, E6 (Zinc): 8 mg - Technological additives: Clinoptilolite of sedimentary origin: 1 g.

ANALYTICAL CONSTITUANTS: Protein: 8.9% - Fat content: 3.2% - Crude ash: 1.7% - Crude fibres: 1.1% - Moisture: 82.5% - Essential fatty acids: 0.54% - Total sugars: 1.3% - Starch: 1.2% - source of carbohydrates: modified corn starch - rice.

FOR RSA: Guaranteed analysis g/kg: Crude protein (min) 69 - Moisture (max) 855 - Crude fat (min) 12 - Crude fibre (max) 21 - Crude ash (max) 19. Product registration number: XXXXXX - Act 36/1947. For Namibia: N-FF XXXX.

FEEDING INSTRUCTION: FEEDING INSTRUCTIONS: see table. Batch number, factory registration number and best before date: see information on packaging. To be stored in a cool, dry place.

Additivi (per kg): Nutritional additives: Vitamin D3: 270 IU, E1 (Iron): 3 mg, E2 (Iodine): 0.4 mg, E4 (Copper): 3 mg, E5 (Manganese): 0.8 mg, E6 (Zinc): 8 mg - Technological additives: Clinoptilolite of sedimentary origin: 1 g.

Componenti analitici: Proteina grezza: 8.9% - Oli e grassi grezzi: 3.2% - Ceneri grezze: 1.7% - Fibra grezza: 1.1% - Umidità: 82.5% - Acidi grassi essenziali: 0.54% - Zuccheri (totale): 1.3% - Amido: 1.2% - Fonte di carboidrati: Amido di mais - riso.

Composizione: Carni e derivati animali, sottoprodotti di origine vegetale, cereali, sali minerali, oli e grassi

ADDITIVES (per kg): Nutritional additives: Vitamin D3: 270 IU, E1 (Iron): 3 mg, E2 (Iodine): 0.4 mg, E4 (Copper): 3 mg, E5 (Manganese): 0.8 mg, E6 (Zinc): 8 mg - Technological additives: Clinoptilolite of sedimentary origin: 1 g.

| Peso del gatto (kg) | Magro | - | Normale | - | Sovrappeso | - |
| --- | --- | --- | --- | --- | --- | --- |
| - | (g) | lattina 410 g | (g) | lattina 410 g | (g) | lattina 410 g |
| 2 | 195 | 2 +1/2 | 165 | 2 | 130 | 1 +1/2 |
| 2,5 | 230 | 2 +1/2 | 190 | 2 | 155 | 2 |
| 3 | 260 | 3 | 220 | 2 +1/2 | 175 | 2 |
| 3,5 | 290 | 3 +1/2 | 245 | 3 | 195 | 2 +1/2 |
| 4 | 320 | 4 | 270 | 3 | 215 | 2 +1/2 |
| 4,5 | 350 | 4 | 290 | 3 +1/2 | 235 | 3 |
| 5 | 375 | 4 +1/2 | 315 | 3 +1/2 | 250 | 3 |
| 5,5 | 405 | 5 | 335 | 4 | 270 | 3 |
| 6 | 430 | 5 | 355 | 4 | 285 | 3 +1/2 |
| 6,5 | 455 | 5 +1/2 | 380 | 4 +1/2 | 300 | 3 +1/2 |
| 7 | 480 | 5 +1/2 | 400 | 4 +1/2 | 320 | 4 |
| 7,5 | 500 | 6 | 420 | 5 | 335 | 4 |
| 8 | 525 | 6 | 440 | 5 | 350 | 4 |
| 8,5 | 550 | 6 +1/2 | 460 | 5 +1/2 | 365 | 4 +1/2 |
| 9 | 570 | 6 +1/2 | 475 | 5 +1/2 | 380 | 4 +1/2 |
| 9,5 | 595 | 7 | 495 | 6 | 395 | 4 +1/2 |
| 10 | 615 | 7 | 515 | 6 | 410 | 5 |