Recovery Liquid (Dog & Cat)
ROYAL CANIN® Recovery Liquid Cat/Dog - Complete dietetic feed for adult dogs and cats. Formulated to promote nutritional restoration during convalescence or in the case of feline hepatic lipidosis. This feed has a high energy density and a high concentration of essent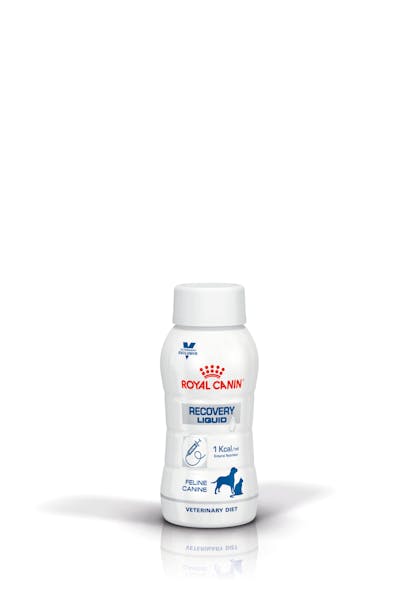 High protein

High protein level to help maintain muscle mass during hospitalization and convalescence

Complete nutrition

Complete and balanced liquid diet to support nutritional restoration and convalescence of dogs and cats requiring assisted enteral nutrition

Adapted energy

High energy density that provides daily energy requirements in a reduced feeding volume.

Antioxidant complex

The synergistic antioxidant complex (including high levels of Vit E, Vit C, taurine & lutein) helps neutralise free radicals

Complete dietetic feed for adult dogs and cats. Formulated to promote nutritional restoration during convalescence or in the case of feline hepatic lipidosis. This feed has a high energy density and a high concentration of essential nutrients which are highly digestible.ROYAL CANIN® Recovery Liquid is a complete and balanced liquid diet that is specially formulated for the nutritional restoration and convalescence of dogs and cats that require gastrointestinal support. Thanks to its high protein content, ROYAL CANIN® Recovery Liquid helps your pet to maintain a healthy muscle mass during periods of hospitalisation and recovery. This exclusive diet also has an adapted energy content to reduce the feeding volume, whilst ensuring your pet receives their daily energy allowance. ROYAL CANIN® Recovery Liquid contains a synergistic blend of antioxidants to help support your pet's natural defences. What's more, this exclusive liquid formula is tailor-made with a specially adapted consistency to facilitate easy tube or syringe feeding. As part of the ROYAL CANIN® Veterinary Range, it is important that this product is only given to your pet when recommended by a veterinary professional.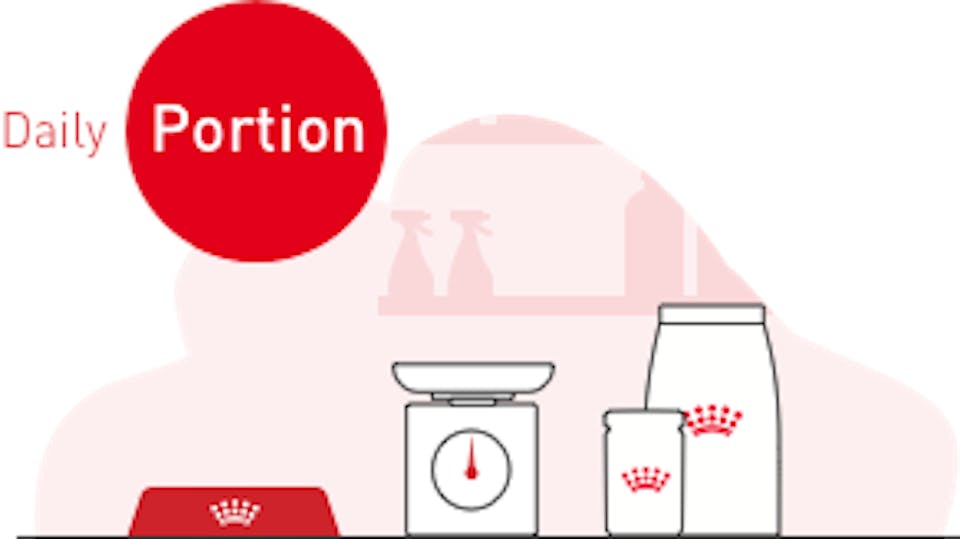 Discover now the perfect tool to calculate the ideal ration for your pet. Fill in your pet's information in the interactive feeding guide and you will get the daily feeding recommendation.
Calculate
ROYAL CANIN® Recovery Liquid Cat/Dog - Complete dietetic feed for adult dogs and cats. Formulated to promote nutritional restoration during convalescence or in the case of feline hepatic lipidosis. This feed has a high energy density and a high concentration of essential nutrients which are highly digestible. See table for batch number, factory registration number and best before date: see information on packaging. Follow your veterinarian's nutritional recommendations. To be stored in a cool, dry place.

Milk and milk derivatives, cereals, oils and fats, vegetable protein extracts, minerals. Highly digestible ingredient sources: milk low lactose, maltodextrin, caseinate, soya protein concentrate .

Nutritional additives: Vitamin A: 3660 IU, Vitamin D3: 280 IU, Iron (3b103): 28.5 mg, Iodine (3b202): 0.7 mg, Copper (3b405, 3b406): 2.7 mg, Manganese (3b502, 3b503, 3b504): 2.4 mg, Zinc (3b603, 3b605, 3b606): 42 mg, Selenium (3b801, 3b811): 0.14 mg.

Protein: 8.2 g - Fat content: 5.2 g - Crude ash: 1.0 g - Moisture: 80.5 g - Metabolisable energy: 1 kcal/ml.

FEEDING INSTRUCTIONS: see table. Batch number, factory registration number and best before date: see information on packaging. To be stored in a cool, dry place.

Protein: 8.2 g - Fat content: 5.2 g - Crude ash: 1.0 g - Moisture: 80.5 g - Metabolisable energy: 1 kcal/ml.

| Dog's weight (kg) | Liquid(ml/day) | Dog's weight (kg) | Liquid (ml/day) |
| --- | --- | --- | --- |
| 2 | 115 | 18 | 590 |
| 3 | 155 | 20 | 635 |
| 4 | 190 | 25 | 755 |
| 5 | 225 | 30 | 865 |
| 6 | 260 | 35 | 970 |
| 7 | 290 | 40 | 1070 |
| 8 | 320 | 45 | 1170 |
| 9 | 350 | 50 | 1265 |
| 10 | 380 | 55 | 1360 |
| 12 | 435 | 60 | 1450 |
| 14 | 485 | 70 | 1630 |
| 16 | 540 | 80 | 1800 |