Gastrointestinal
ROYAL CANIN® Gastrointestinal - Complete dietetic feed for dogs. Formu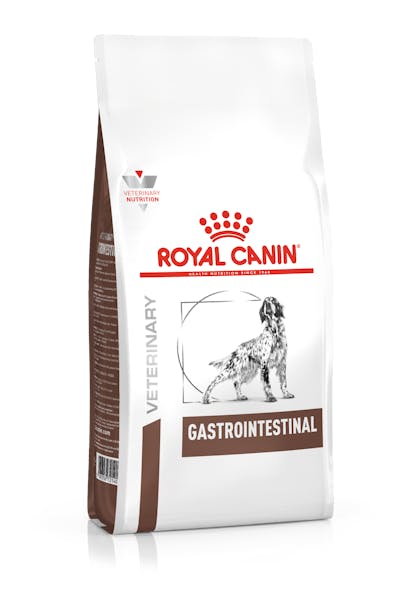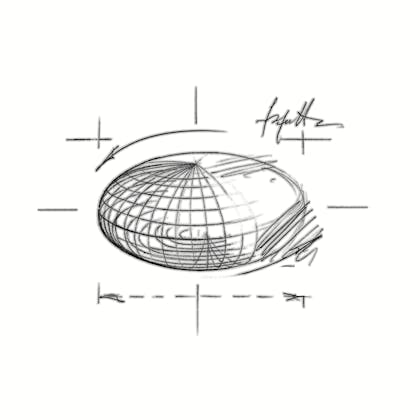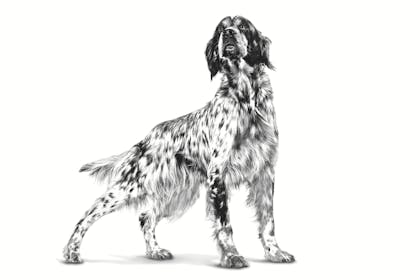 Digestive Support

A highly digestible formula with balanced fibres, including prebiotics, to support a healthy digestion and transit.

High energy

A high energy content to reduce meal volume and decrease intestinal load.

High palatability

High palatability to satisfy decreased appetites.

Complete dietetic feed for dogs. FormuROYAL CANIN® Gastrointestinal is specially formulated to support the nutritional needs of dogs with digestive sensitivities. This highly digestible formula boasts an optimal balance of fibres (including prebiotics) that help to support healthy digestion and good intestinal transit. The specially designed ROYAL CANIN®  ® Gastrointestinal kibble is highly palatable, even to dogs with a decreased appetite. ROYAL CANIN® Gastrointestinal is formulated with a high energy content to help make digestion easier for your dog. As part of the ROYAL CANIN® Veterinary Range, it's important that this product is only given to your pet when recommended by a veterinary professional.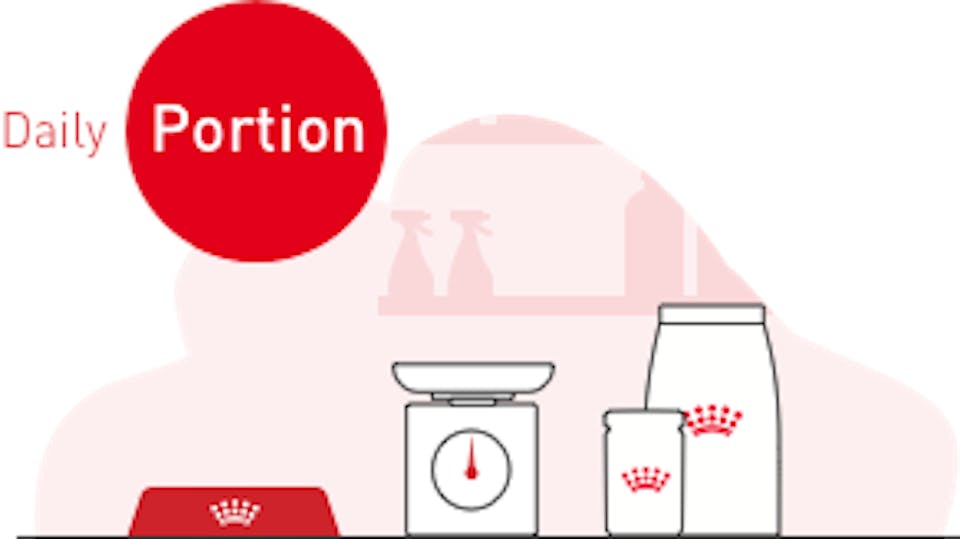 Discover now the perfect tool to calculate the ideal ration for your pet. Fill in your pet's information in the interactive feeding guide and you will get the daily feeding recommendation.
Calculate
ROYAL CANIN® Gastrointestinal - Complete dietetic feed for dogs. Formu

COMPOSITION: Rice*, dehydrated poultry protein*, maize*, animal fats*, hydrolysed animal proteins*, egg powder*, yeast products, beet pulp, soya oil*, fish oil*, vegetable fibres, minerals, psyllium husks and seeds (source of mucilaginous substances), fructo-oligo-saccharides (0.5%), hydrolysed yeast (source of manno-oligo-saccharides) (0.2%), marigold extract (source of lutein).

ADDITIVES (per kg): Nutritional additives: Vitamin A: 16500 IU, Vitamin D3: 1000 IU, Iron (3b103): 41 mg, Iodine (3b201, 3b202): 4.1 mg, Copper (3b405, 3b406): 12 mg, Man

ANALYTICAL CONSTITUENTS: Protein: 25.0% - Fat content: 20.0% - Crude ash: 6.6% - Crude fibres: 1.9% - EPA & DHA: 0.31% - Omega- 3 fatty acids: 0.85% - Omega- 6 fatty acids: 4.28% - Sodium: 0.43% - Potassium: 0.65% .

* L.I.P. - protein selected for its very high digestibility.

Feeding instructions: see table. Batch number, factory registration number and best before date: see information on packaging. To be stored in a cool, dry place.

ANALYTICAL CONSTITUENTS: Protein: 25.0% - Fat content: 20.0% - Crude ash: 6.6% - Crude fibres: 1.9% - EPA & DHA: 0.31% - Omega- 3 fatty acids: 0.85% - Omega- 6 fatty acids: 4.28% - Sodium: 0.43% - Potassium: 0.65% .

| | Thin | | Normal | | Overweight | |
| --- | --- | --- | --- | --- | --- | --- |
| Dog's weight (kg) | grams | cup(s) | grams | cup(s) | grams | cup(s) |
| 2 | 51 | 4/8 | 45 | 4/8 | 39 | 3/8 |
| 4 | 86 | 7/8 | 76 | 6/8 | 65 | 5/8 |
| 6 | 116 | 1+2/8 | 102 | 1+1/8 | 88 | 7/8 |
| 8 | 144 | 1+4/8 | 127 | 1+3/8 | 110 | 1+1/8 |
| 10 | 171 | 1+6/8 | 150 | 1+5/8 | 130 | 1+3/8 |
| 15 | 231 | 2+3/8 | 203 | 2+1/8 | 176 | 1+7/8 |
| 20 | 287 | 3 | 253 | 2+5/8 | 218 | 2+2/8 |
| 25 | 339 | 3+4/8 | 299 | 3+1/8 | 258 | 2+6/8 |
| 30 | 389 | 4 | 342 | 3+5/8 | 296 | 3+1/8 |
| 35 | 437 | 4+4/8 | 384 | 4 | 332 | 3+4/8 |
| 40 | 483 | 5 | 425 | 4+3/8 | 367 | 3+7/8 |
| 45 | 527 | 5+4/8 | 464 | 4+7/8 | 401 | 4+1/8 |
| 50 | 570 | 6 | 502 | 5+2/8 | 434 | 4+4/8 |
| 55 | 613 | 6+3/8 | 539 | 5+5/8 | 466 | 4+7/8 |
| 60 | 654 | 6+7/8 | 576 | 6 | 497 | 5+1/8 |
| 70 | 734 | 7+5/8 | 646 | 6+6/8 | 558 | 5+7/8 |
| 80 | 812 | 8+4/8 | 714 | 7+4/8 | 617 | 6+3/8 |