Sterilised Wet
ROYAL CANIN® Sterilised Wet - Complete feed for neutered adult dogs over 10 months old - Dogs with tendency to gain weight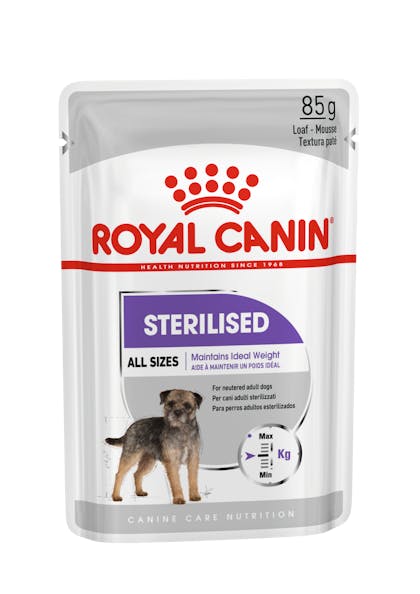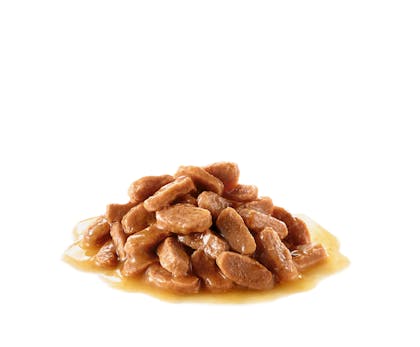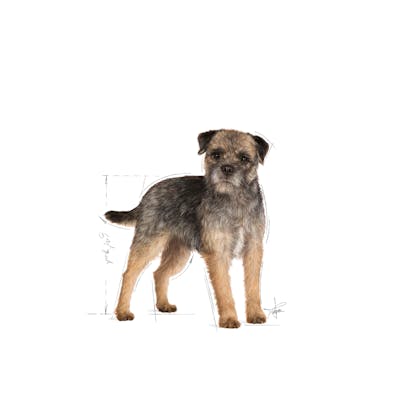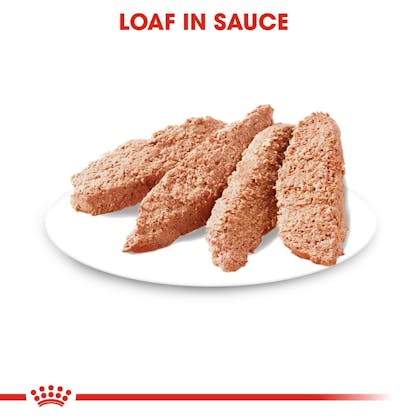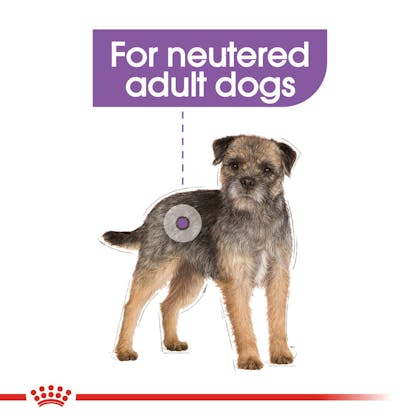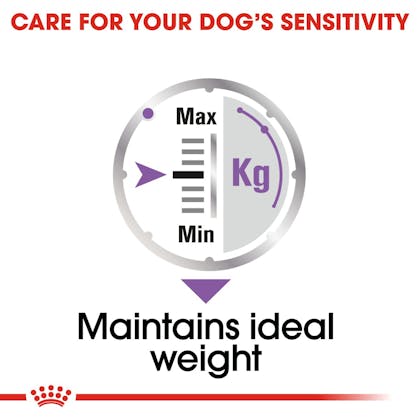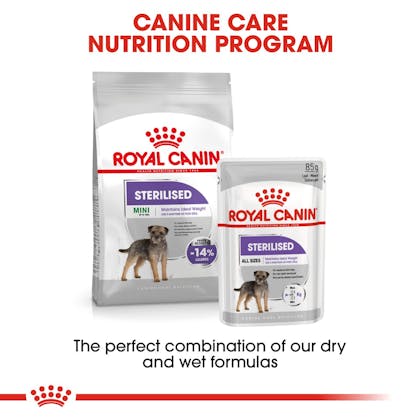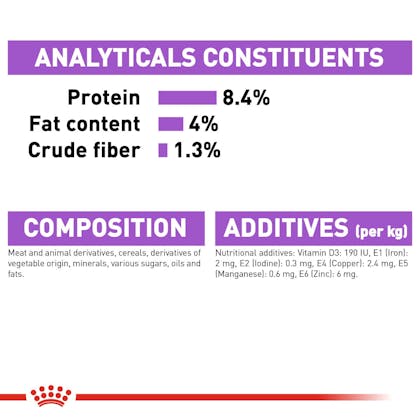 Maintain ideal weightMaintaining ideal weight

Helps maintaining ideal weight of sterilised dogs through a 10% reduction in calories.

Healthy weight

After sterilisation, your dog's metabolism slows down. Even if he is still happy at home, he is burning less energy, and you may notice that he's hungrier than before. Keeping him trim is now key.

Canine care nutrition programme

Providing a healthy & balanced nutrition with the perfect combination of our dry & wet formulas.

Complete feed for neutered adult dogs over 10 months old.Dogs with tendency to gain weight -ROYAL CANIN® Sterilised Care Loaf provides complete and balanced nutrition for neutered adult dogs with a tendency to gain weight. This wet food product is suitable for dogs of all sizes and contains 10% fewer calories than regular dog food. · Helps maintain your dog's ideal weight · Supports healthy muscle mass · Highly palatable pâté loaf · Enriched with high-quality nutrients This product is also available as dry food with crunchy kibble. If you feed your dog a mixture of wet and dry food, be sure to follow the on-pack feeding guidelines so that your dog gets an accurate amount of each.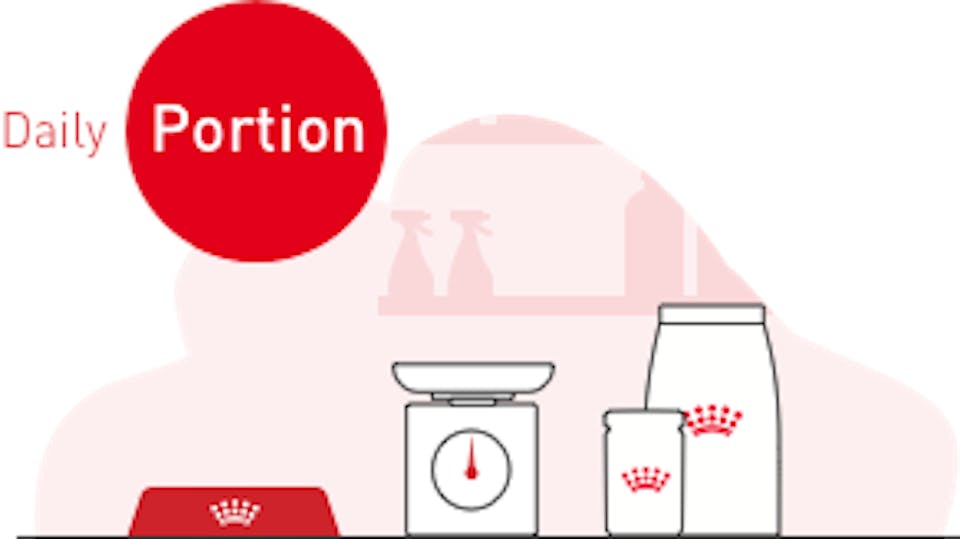 Discover now the perfect tool to calculate the ideal ration for your pet. Fill in your pet's information in the interactive feeding guide and you will get the daily feeding recommendation.
Calculate
COMPOSITION: Meat and animal derivatives, cereals, derivatives of vegetable origin, minerals, various sugars, oils and fats.

ADDITIVES (per kg): Nutritional additives: Vitamin D3: 190 IU, E1 (Iron): 2 mg, E2 (Iodine): 0.3 mg, E4 (Copper): 2.4 mg, E5 (Manganese): 0.6 mg, E6 (Zinc): 6 mg.

ANALYTICAL CONSTITUENTS: Protein: 8.4% - Fat content: 4.0% - Crude ash: 1.5% - Crude fibres: 1.3% - Moisture: 81.0% .

ANALYTICAL CONSTITUENTS: Protein: 8.4% - Fat content: 4.0% - Crude ash: 1.5% - Crude fibres: 1.3% - Moisture: 81.0% .

| Dog weight | Pouches |
| --- | --- |
| 5 kg | 4+1/2 |
| 10 kg | 7+1/2 |
| 20 kg | 12+1/2 |