Giant Junior Active
Complete feed for dogsFor giant breed puppies with high energy needs (adult weight > 45 kg) - From 8 to 18/24 months old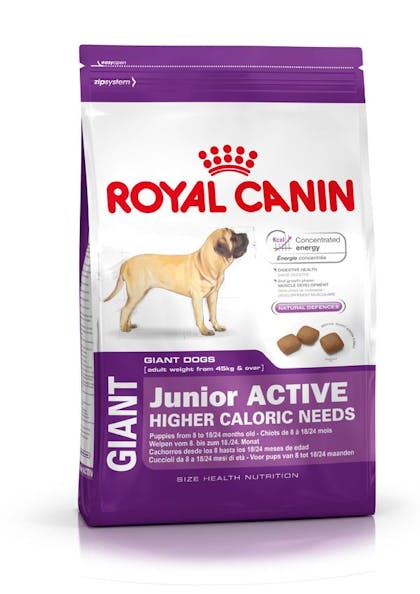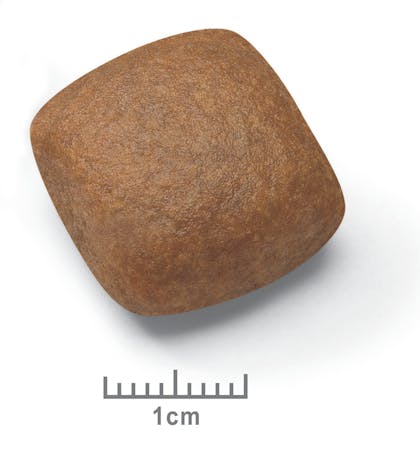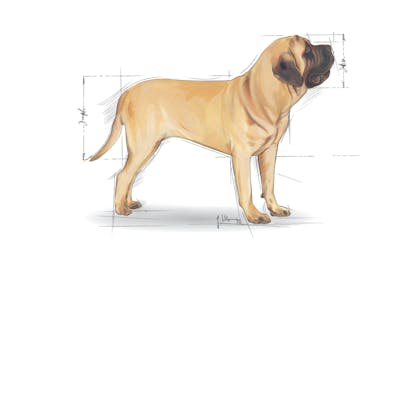 CONCENTRATED ENERGY

A reinforced energy content to help maintain ideal weight and promote the harmonious growth of large breed puppies with high energy needs.

DIGESTIVE HEALTH

An exclusive combination of nutrients to support optimal digestive security (L.I.P. proteins) and a balanced intestinal flora (prebiotics: FOS, MOS) which also contribute to good stool quality.

2ND GROWTH PHASE: MUSCLE DEVELOPMENT

An adapted protein and L-carnitine content to help support muscle development in giant breed puppies during the second growth phase from 8 months old.

NATURAL DEFENCES

Helps support the puppy's natural defences, thanks particularly to an antioxidant complex and manno-oligo-saccharides.
COMPOSITION: dehydrated poultry protein, rice, maize, animal fats, vegetableprotein isolate*, hydrolysed animal proteins, beet pulp, minerals, soya oil, fish oil,psyllium husks and seeds, yeasts, fructo-oligo-saccharides, hydrolysed yeast (sourceof manno-oligo-saccharides), marigold extract (source of lutein), hydrolysedcrustaceans (source of glucosamine), hydrolysed cartilage (source of chondroitin).ADDITIVES (per kg): Nutritional additives: Vitamin A: 11600 IU, Vitamin D3: 1000 IU,E1 (Iron): 47 mg, E2 (Iodine): 3.7 mg, E4 (Copper): 8 mg, E5 (Manganese): 61 mg,E6 (Zinc): 201 mg, E8 (Selenium): 0.08 mg, L-carnitine: 300 mg - Preservatives -Antioxidants. ANALYTICAL CONSTITUENTS: Protein: 30% - Fat content: 19% -Crude ash: 7.9% - Crude fibres: 1.4% - Per kg: Fructo-oligo-saccharides: 3.4 g -Manno-oligo-saccharides: 0.5 g.*L.I.P.: protein selected for its very high assimilation.

Adult weight
45 kg
-
50 kg
-
55 kg
-
60 kg
-
65 kg
-
70 kg
-
75 kg
-
80 kg
-
85 kg
-
90 kg
-
95 kg
-
100 kg
8 months
635g
7+1/8 cup
689 g
7+6/8 cup
742 g
8+3/8 cup
792 g
8+7/8 cup
841 g
9+4/8 cup
890 g
10 cup
937 g
10+4/8 cup
984 g
11+1/8 cup
1029 g
11+5/8 cup
1074 g
12+1/8 cup
1119 g
12+5/8 cup
1163 g
13+1/8 cup
9 months
619g
7 cup
676 g
7+5/8 cup
729 g
8+2/8 cup
780 g
8+6/8 cup
828 g
9+3/8 cup
927 g
10+4/8 cup
977 g
11 cup
1028 g
11+5/8 cup
1075 g
12+1/8 cup
1122 g
12+5/8 cup
1169 g
13+1/8 cup
1215 g
13+5/8 cup
10 months
604g
6+6/8 cup
661 g
7+4/8cup
713 g
8 cup
763 g
8+5/8 cup
810 g
9+1/8 cup
912 g
10+2/8 cup
960 g
10+6/8 cup
1028 g
11+5/8 cup
1076 g
12+1/8 cup
1123 g
12+5/8 cup
1170 g
13+1/8 cup
1215 g
13+6/8 cup
11 months
575g
6+4/8 cup
641 g
7+2/8 cup
692 g
7+6/8 cup
741g
8+3/8 cup
787 g
8+7/8 cup
888 g
10 cup
935 g
10+4/8 cup
1013 g
11+3/8 cup
1060g
11+7/8 cup
1106 g
12+4/8 cup
1152 g
13 cup
1197 g
13+4/8 cup
12 months
545g
6+1/8 cup
627 g
7 cup
676 g
7+5/8 cup
721 g
8+1/8 cup
766 g
8+5/8 cup
860 g
9+6/8 cup
906 g
10+2/8 cup
996 g
11+2/8 cup
1043 g
11+6/8 cup
1090g
12+2/8 cup
1135 g
12+6/8 cup
1183 g
13+3/8 cup
13 months
548g
6+1/8 cup
595 g
6+6//8 cup
641 g
7+2/8 cup
684 g
7+6/8 cup
727 g
8+1/8 cup
818 g
9+2/8 cup
862g
9+6/8 cup
951 g
10+6/8 cup
996 g
11+2/8 cup
1039 g
11+6/8 cup
1082 g
12+1/8 cup
1125 g
12+5/8 cup
14 months
542g
6+1/8 cup
591 g
6+5/8 cup
637 g
7+1/8 cup
681 g
7+5/8 cup
723 g
8+1/8 cup
768 g
8+5/8 cup
809 g
9+1/8 cup
894 g
10+1/8 cup
936 g
10+4/8 cup
977 g
11 cup
1017 g
11+4/8 cup
1057 g
11+7/8 cup
16 months
Giant Adult
Giant Adult
586 g
6+5/8 cup
632 g
7+1/8 cup
677 g
7+5/8 cup
719 g
8+1/8 cup
763 g
8+5/8 cup
804 g
9 cup
846 g
9+4/8 cup
886 g
10 cup
924 g
10+3/8 cup
963 g
10+7/8 cup
1000 g
11+2/8 cup
18 months
Giant Adult
Giant Adult
Giant Adult
Giant Adult
627 g
7+1/8 cup
672g
7+5/8 cup
714 g
8 cup
760 g
8+4/8 cup
801 g
9 cup
843 g
9+4/8 cup
883 g
10 cup
921 g
10+3/8 cup
959 g
10+6/8 cup
997 g
11+2/8 cup
20 months
Giant Adult
Giant Adult
Giant Adult
Giant Adult
Giant Adult
Giant Adult
Giant Adult
Giant Adult
Giant Adult
Giant Adult
758 g
8+4/8 cup
798 g
9 cup
840 g
9+4/8 cup
879 g
9+7/8 cup
918 g
10+3/8 cup
956 g
10+6/8 cup
993 g
11+2/8 cup
22 months
Giant Adult
Giant Adult
Giant Adult
Giant Adult
Giant Adult
Giant Adult
Giant Adult
Giant Adult
Giant Adult
Giant Adult
Giant Adult
Giant Adult
Giant Adult
Giant Adult
837 g
9+3/8 cup
876 g
9+7/8 cup
915 g
10+2/8 cup
952 g
10+6/8 cup
990 g
11+1/8 cup