Dental Care Maxi
ROYAL CANIN® Dental Care Maxi - Complete feed specially for adult and mature large breed dogs (from 26 to 44 kg) - Over 15 months old - to support the dental health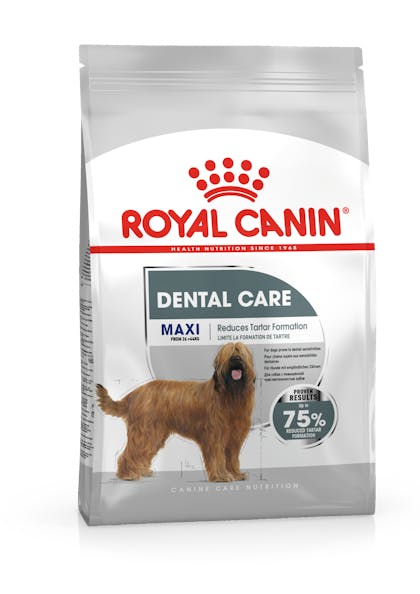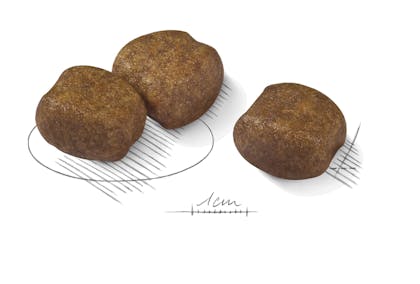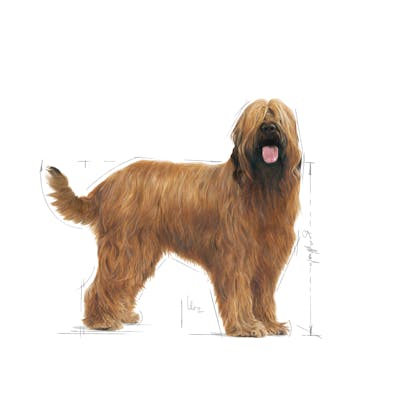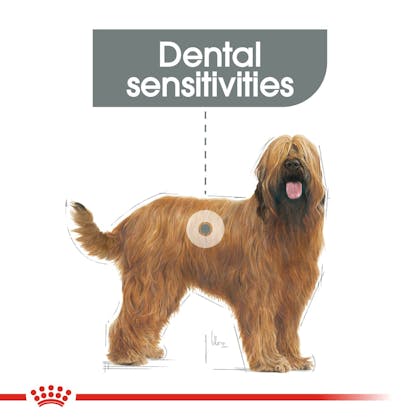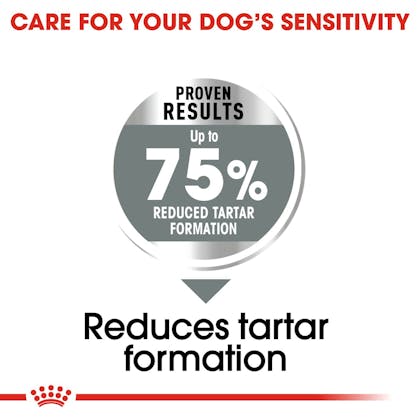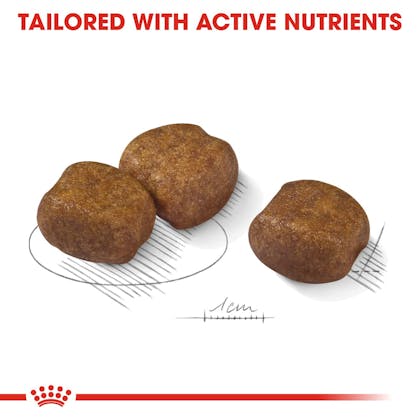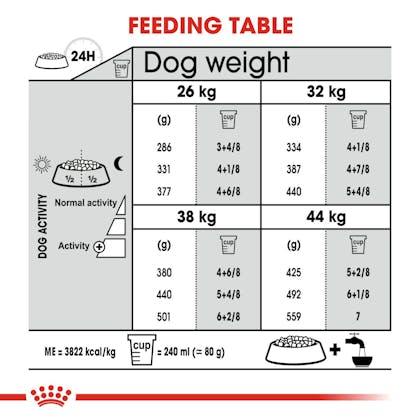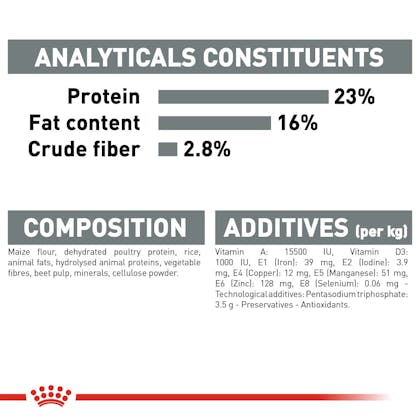 Proven results

Up to 75% reduced tartar formation *Royal Canin internal study.

Dental health

Some dogs are more prone to the accumulation of dental tartar. After eating, food residue forms a thin layer of plaque covering the teeth. Over time, plaque calcifies into tartar which can accelerate the accumulation of bacteria.

Reduces tartar formation

Complete nutrition that features a kibble formulated with a specialised texture that gently rubs your dog's teeth as he chews. The formula also has chelators which bind the calcium in his mouth and help reduce tartar accumulation. Ideal for longterm use. Oral hygiene plays an important role in your dog's overall health.

How else can you help your dog?

It's recommended to brush your dog's teeth daily. Use toothpaste specifically made for dogs, and a suitably sized toothbrush. If you have any questions or concerns about your dog's health, please contact your veterinarian.

Complete feed specially for adult and mature large breed dogs (from 26 to 44 kg) - Over 15 months old.to support the dental healthROYAL CANIN® Maxi Dental Care is developed exclusively for large breed dogs with dental sensitivities. This food provides complete and balanced nutrition, while also helping to reduce the formation of tartar for better oral health. · Formulated for large breed dogs · Tailor-made, teeth-scraping kibble · Proven to reduce tartar formation by up to 75% · Enriched with essential nutrients This dry food product is available in 3kg or 9kg bags.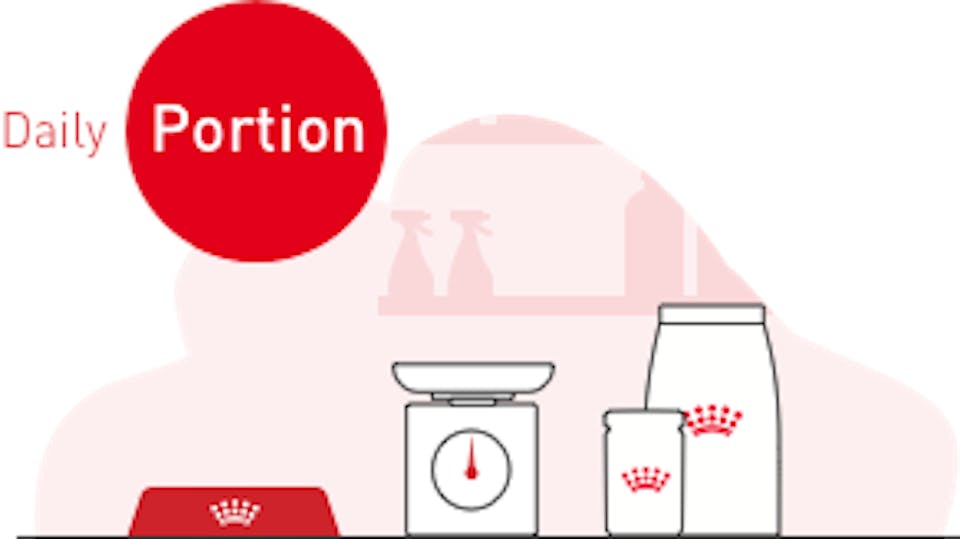 Discover now the perfect tool to calculate the ideal ration for your pet. Fill in your pet's information in the interactive feeding guide and you will get the daily feeding recommendation.
Calculate
ROYAL CANIN® Dental Care Maxi - Complete feed specially for adult and mature large breed dogs (from 26 to 44 kg) - Over 15 months old - to support the dental health - See table for batch number, factory registration number and best before date: see information on packaging. To be stored in a cool, dry place.

COMPOSITION: Maize flour, dehydrated poultry protein, rice, animal fats, hydrolysed animal proteins, vegetable fibres, beet pulp, minerals, cellulose powder.

ADDITIVES (per kg): Nutritional additives: Vitamin A: 15500 IU, Vitamin D3: 1000 IU, E1 (Iron): 39 mg, E2 (Iodine): 3.9 mg, E4 (Copper): 12 mg, E5 (Manganese): 51 mg, E6 (Zinc): 128 mg, E8 (Selenium): 0.06 mg - Technological additives: Pentasodium triphosphate: 3.5g - Preservatives - Antioxidants.

ANALYTICAL CONSTITUENTS: Protein: 23.0% - Fat content: 16.0% - Crude ash: 6.0% - Crude fibres: 2.8% .

ANALYTICAL CONSTITUENTS: Protein: 23.0% - Fat content: 16.0% - Crude ash: 6.0% - Crude fibres: 2.8% .

| | Low activity | Medium activity | High activity |
| --- | --- | --- | --- |
| 26kg | 286g (3 + 4/8 cups) | 331g (4 + 1/8 cups) | 377g (4 + 6/8 cups) |
| 32kg | 334g (4 + 1/8 cups) | 387g (4 + 7/8 cups) | 440g (5 + 4/8 cups) |
| 38kg | 380g (4 + 6/8 cups) | 440g (5 + 4/8 cups) | 501g (6 + 2/8 cups) |
| 44kg | 425g (5 + 2/8 cups) | 492g (6 + 1/8 cups) | 559g (7 cups) |