Multifunction Urinary + Satiety (S/O-Kcal Control)
Supports the health of cats with FLUTD and excessive bodyweight
Urine dilution

Urine dilution makes the urine less liable to form struvite and calcium oxalate stones.

Low RSS

Helps lower the concentration of ions contributing to struvite and oxalate crystal formation.

Satietogenic effect

Contains a special blend of fibres which have a satiating effect on cats.

High protein

A high protein content (111 g/1000 kcal ME) helps maintain muscle mass throughout the weight loss period.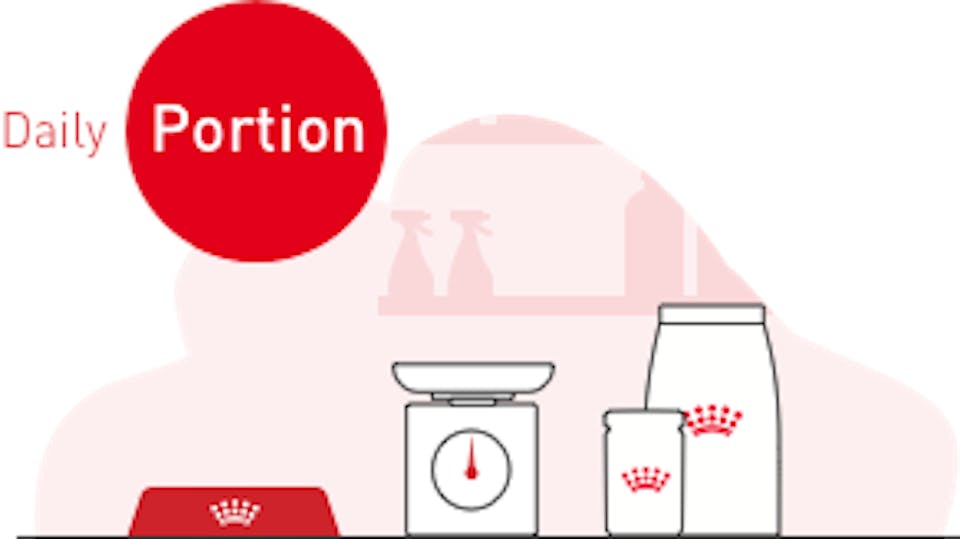 Discover now the perfect tool to calculate the ideal ration for your pet. Fill in your pet's information in the interactive feeding guide and you will get the daily feeding recommendation.
Calculate
Multifunction Therapeutic Diet S/O-Kcal Control Feline is a complete dietetic feed for adult cats.URINARY: the urine acidifying properties and low level of magnesium make this diet suitable for dissolving struvite stones and reducing their recurrence. It is also formulated for the nutritional management of cats with Feline Lower Urinary Tract Disease FLUTD. SATIETY: this diet has a low energy density. RECOMMENDATION: For nutritional management of cats with struvite stones and reduction of excessive bodyweight: feed the diet for 5-12 weeks and reevaluate based on clinical assessment of the response. It is recommended to use the diet up to 6 months for the reduction of struvite stone recurrence. It is recommended that a veterinarian's opinion be sought before use.

Composition: dehydrated poultry protein, vegetable fibres, tapioca, wheat gluten*, maize gluten, wheat flour, hydrolysed animal proteins, minerals, animal fats, chicory pulp, fish oil, psyllium husks and seeds, hydrolysed crustaceans (source of gluco­samine), hydrolysed cartilage (source of chondroitin).

Additives (per kg): Nutritional additives: Vitamin A: 23800 IU, Vitamin D3: 900 IU, E1 (Iron): 29 mg, E2 (Iodine): 2.9 mg, E4 (Copper): 9 mg, E5 (Manganese): 37 mg, E6 (Zinc): 112 mg, E8 (Selenium): 0.04 mg - Preservatives - Antioxidants.

*L.I.P.: protein selected for its very high assimilation.

Feeding instructions: see table. Water should be available at all times. Batch number, factory registration number and best before date: see information on packaging. To be stored in a cool, dry place.

| Cat's weight | start | - | After 4 weeks* | - | maintenance | - |
| --- | --- | --- | --- | --- | --- | --- |
| | grams | cups | grams | cups | grams | cups |
| 2kg | 28 | 3/8 | 23 | 2/8 | 30 | 3/8 |
| 2.5kg | 33 | 3/8 | 26 | 3/8 | 35 | 3/8 |
| 3kg | 38 | 4/8 | 30 | 3/8 | 40 | 4/8 |
| 3.5kg | 42 | 4/8 | 34 | 3/8 | 45 | 4/8 |
| 4kg | 47 | 5/8 | 37 | 4/8 | 49 | 5/8 |
| 4.5kg | 51 | 5/8 | 40 | 4/8 | 54 | 5/8 |
| 5kg | 55 | 5/8 | 43 | 4/8 | 58 | 6/8 |
| 5.5kg | 58 | 6/8 | 46 | 5/8 | 62 | 6/8 |
| 6kg | 62 | 6/8 | 49 | 5/8 | 66 | 6/8 |
| 6.5kg | 66 | 6/8 | 52 | 5/8 | 70 | 7/8 |
| 7kg | 69 | 7/8 | 55 | 5/8 | 73 | 7/8 |
| 7.5kg | 73 | 7/8 | 58 | 6/8 | 77 | 1 |
| 8kg | 76 | 7/8 | 60 | 6/8 | 81 | 1 |
| 8.5kg | 80 | 1 | 63 | 6/8 | 84 | 1 |
| 9kg | 83 | 1 | 66 | 6/8 | 88 | 1 + 1/8 |
| 9.5kg | 86 | 1 | 68 | 7/8 | 91 | 1 + 1/8 |
| 10kg | 89 | 1 + 1/8 | 71 | 7/8 | 95 | 1 + 1/8 |