Sensitivity Control
ROYAL CANIN® Sensitivity Control is a scientifically formulated diet with selected proteins for the management of food intolerance, food allergy and gastrointestinal sensitivity. If you are a veterinarian or veterinary nurse and wish to see the full product information in more detail, please visit our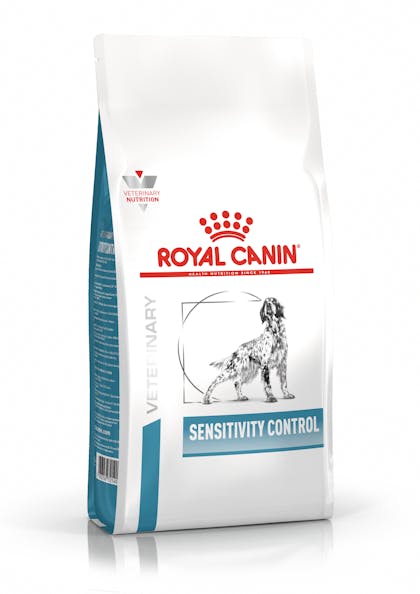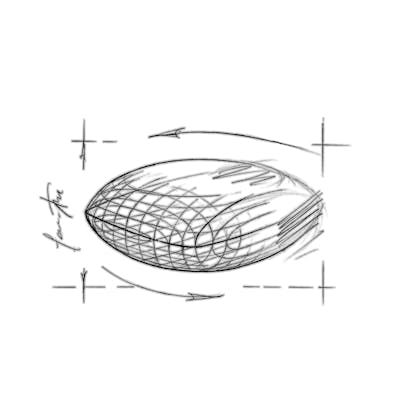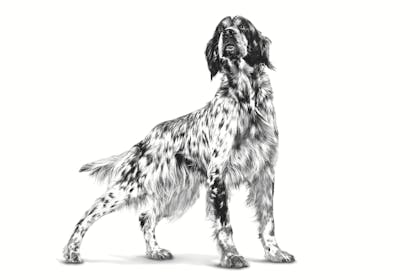 Selected protein

A limited number of protein sources helps reduce the risk of food allergies.

Digestive security

Nutrients which support a balanced digestive system.

Skin barrier

Formulated to support the skin's natural protective barrier for optimal skin health.

EPA/DHA

Fatty acids to help maintain a healthy digestive system and a healthy skin.

Sensitivity Control is a scientifically formulated diet with selected proteins for the management of food intolerance, food allery and gastrointestinal sensitivity. Sensitivity Control diets are useful as non-specific supportive diets for patients with gastrointestinal or dermatological disease. Recommended for cases of (indications): Adverse Food Reactions (AFR) with dermatologic and/or gastrointestinal signs: Diagnosis: food elimination trial- management, Canine Atopic Dermatitis (CAD) + chronic pruritus, Chronic diarrhea. Not recommended in case of: (contraindications): Pancreatitis, Gestation, lactation, growth. This diet is complete and balanced and can be fed long-term. To ensure the ongoing health of your pet, a full health check by a veterinarian is recommended every 6 months.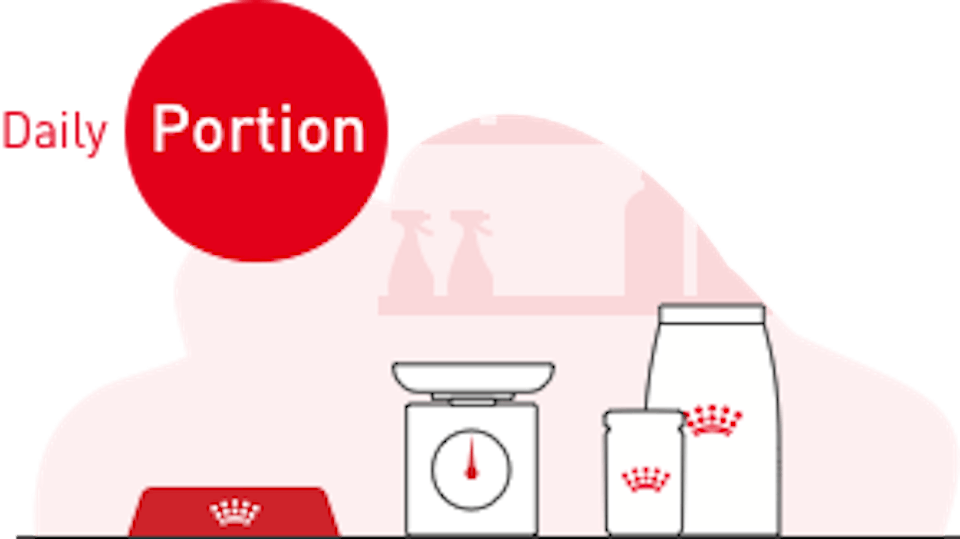 Discover now the perfect tool to calculate the ideal ration for your pet. Fill in your pet's information in the interactive feeding guide and you will get the daily feeding recommendation.
Calculate
ROYAL CANIN® Sensitivity Control is a scientifically formulated diet with selected proteins  for the management of food intolerance, food allergy and gastrointestinal sensitivity. Recommendations: It is recommended that a veterinarian's opinion be sought before use. Feed Sensitivity Control dry for 3 to 8 weeks. If signs of intolerance disappear, this diet can be used indefinitely.

Composition: tapioca, dehydrated duck protein, vegetable fibres, hydrolysed poultry proteins, animal fats, beet pulp, fish oil, minerals, soya oil, psyllium husks and seeds, fructo-oligo-saccharides, marigold extract (source of lutein). Protein sources: dehydrated duck protein , hydrolysed poultry proteins. Carbohydrate source: tapioca.

Additives (per kg): Nutritional additives: Vitamin A: 26500 IU, Vitamin D3: 800 IU, E1 (Iron): 40 mg, E2 (Iodine): 3.6 mg, E4 (Copper): 15 mg, E5 (Manganese): 53 mg, E6 (Zinc): 150 mg, E8 (Selenium): 0.25 mg - Preservatives - Antioxidants.

Analytical constituants: Protein: 21.0% - Fat content: 9.0% - Crude ash: 8.0% - Crude fibres: 4.5%. Per kg: Essential fatty acid (Linoleic acid): 17.6 g - EPA/DHA: 3.5 g - Omega 3: 7.5 g. Metabolisable energy: 331 kcal/100 g.

Feeding instruction: Weight shown in the table is the target body weight. Batch number, factory registration number and best before date: see information on packaging. To be stored in a cool, dry place.

Analytical constituants: Protein: 21.0% - Fat content: 9.0% - Crude ash: 8.0% - Crude fibres: 4.5%. Per kg: Essential fatty acid (Linoleic acid): 17.6 g - EPA/DHA: 3.5 g - Omega 3: 7.5 g. Metabolisable energy: 331 kcal/100 g.

| | Thin | Thin | Normal | Normal | Overweight | Overweight |
| --- | --- | --- | --- | --- | --- | --- |
| 2kg | 64 | 6/8 | 56 | 5/8 | 48 | 4/8 |
| 4kg | 107 | 1 + 2/8 | 94 | 1 | 81 | 7/8 |
| 6kg | 145 | 1 + 5/8 | 127 | 1 + 3/8 | 110 | 1 + 2/8 |
| 8kg | 180 | 2 | 158 | 1 + 6/8 | 137 | 1 + 4/8 |
| 10kg | 212 | 2 + 3/8 | 187 | 2 + 1/8 | 161 | 1 + 7/8 |
| 15kg | 288 | 3 + 2/8 | 253 | 2 + 7/8 | 219 | 2 + 4/8 |
| 20kg | 357 | 4 | 314 | 3 + 4/8 | 271 | 3 |
| 25kg | 422 | 4 + 6/8 | 372 | 4 + 2/8 | 321 | 3 + 5/8 |
| 30kg | 484 | 5 + 4/8 | 426 | 4 + 6/8 | 368 | 4 + 1/8 |
| 35kg | 543 | 6 + 1/8 | 478 | 5 + 3/8 | 413 | 4 + 5/8 |
| 40kg | 601 | 6 + 6/8 | 529 | 6 | 456 | 5 + 1/8 |
| 45kg | 656 | 7 + 3/8 | 577 | 6 + 4/8 | 499 | 5 + 5/8 |
| 50kg | 710 | 8 | 625 | 7 | 540 | 6 + 1/8 |
| 55kg | 763 | 8 + 5/8 | 671 | 7 + 4/8 | 580 | 6 + 4/8 |
| 60kg | 814 | 9 + 1/8 | 716 | 8 + 1/8 | 619 | 7 |
| 70kg | 914 | 10 + 2/8 | 804 | 9 | 695 | 7 + 7/8 |
| 80kg | 1010 | 11 + 3/8 | 889 | 10 | 768 | 8 + 5/8 |