Neutered Junior Medium Dog
Complete feed for dogs - For neutered medium breed puppies (adult weight: 11 to 25 kg) or with a tendency to gain weight - From neutering up to 12 months old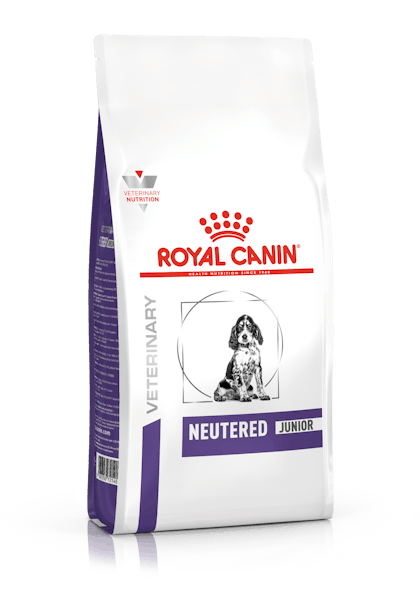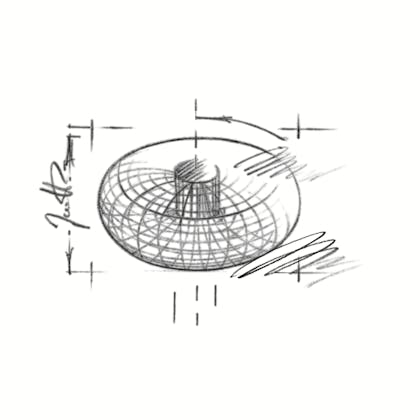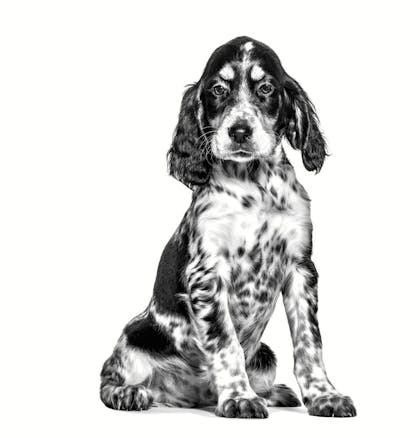 OPTIMAL GROWTH

An adapted energy content, and balanced levels of protein and minerals, helps to support healthy growth.

IDEAL BODYWEIGHT

A moderate calorie and fat formula, with appetite-regulating fibres, helps maintain optimal body weight during growth.

NATURAL DEFENCE SUPPORT

A complex of antioxidants (including vitamin E) and prebiotics to help support natural defences during the growth period.

Benefits: Optimal growth / Ideal bodyweight / Natural defence support ROYAL CANIN® Neutered Junior is specifically formulated to help neutered puppies maintain an optimal weight. This formula is designed to support the healthy growth of neutered puppies and has an optimal energy content as well as a balance of proteins and minerals. To help puppies maintain an ideal bodyweight during growth, this formula contains a moderate calorie and fat content, as well as an ideal balance of appetite-supporting fibres. This formula also contains a synergistic combination of antioxidants and prebiotics to help support your puppy's natural defences during the growth period. Please consult with your veterinarian to determine the best diet for your pet. Transitioning your pet from one diet to another should be a smooth and gradual process over a 7–10-day period. Please ensure you follow the correct rationing amount.
RECOMMENDATIONS: Follow your veterinarian's nutritional recommendations.

Dehydrated poultry protein, maize, animal fats, dehydrated pork protein, wheat flour, barley, rice, hydrolysed animal proteins, beet pulp, wheat gluten**, vegetable fibres, minerals, fish oil, soya oil, fructo-oligosaccharides (0.50%), psyllium husks and seeds, hydrolysed yeast(sourceof mannan-oligosaccharidesandbeta-glucans) (0.30%), borage oil, marigold meal (source of lutein).

ADDITIVES (per kg)- Nutritional additives: Vitamin A: 21500 IU, Vitamin D3: 1000 IU, Iron 37 mg, Iodine: 3.8 mg, Copper: 12 mg, Manganese: 49 mg, Zinc: 132 mg, Selenium: 0.06 mg - Technological additives: Clinoptilolite of sedimentary origin: 10 g - Preservatives - Antioxidants.

ANALYTICAL CONSTITUENTS: Protein: 30.0%, Fat content: 17.0%, Crude fibre: 2.6%, Calcium: 1.25%, Phosphorus: 0.97%, Vitamin E: 460 mg/kg, EPA/DHA: 0.3%.

* L.I.P.: protein selected for its very high digestibility.

FEEDING INSTRUCTIONS: see table. Water should be available at all times. Batch number, factory registration number and best before date: see information on packaging. To be stored in a cool, dry place.​

ANALYTICAL CONSTITUENTS: Protein: 30.0%, Fat content: 17.0%, Crude fibre: 2.6%, Calcium: 1.25%, Phosphorus: 0.97%, Vitamin E: 460 mg/kg, EPA/DHA: 0.3%.

| | | | | | | | | | | | | |
| --- | --- | --- | --- | --- | --- | --- | --- | --- | --- | --- | --- | --- |
| PUPPY'S AGE (in months) | 11kg | | 12kg | | 13kg | | 15kg | | 20kg | | 25kg | |
| | grams | cups | grams | cups | grams | cups | grams | cups | grams | cups | grams | cups |
| 6 | 223 | 3 | 223 | 3 | 251 | 3 | 265 | 3 + 5/8 | 329 | 4 + 4/8 | 389 | 5 + 2/8 |
| 7 | 202 | 2 + 6/8 | 202 | 2 + 6/8 | 233 | 2 + 6/8 | 246 | 3 + 3/8 | 306 | 4 + 1/8 | 387 | 5 + 2/8 |
| 8 | 181 | 2 + 4/8 | 181 | 2 + 4/8 | 217 | 2 + 4/8 | 229 | 3 + 1/8 | 285 | 3 + 7/8 | 351 | 4 + 6/8 |
| 9 | 161 | 2 + 1/8 | 161 | 2 + 1/8 | 198 | 2 + 1/8 | 209 | 2 + 7/8 | 261 | 3 + 4/8 | 315 | 4 + 2/8 |
| 10 | 160 | 1 + 6/8 | 160 | 1 + 6/8 | 180 | 2 + 1/8 | 190 | 2 + 5/8 | 237 | 3 + 2/8 | 281 | 3 + 6/8 |
| 11 | 158 | 1 + 6/8 | 158 | 1 + 6/8 | 178 | 2 + 1/8 | 188 | 2 + 4/8 | 234 | 3 + 1/8 | 279 | 3 + 6/8 |
| 12 | 161 | 2 + 1/8 | 161 | 2 + 1/8 | 198 | 2 + 1/8 | 187 | 2 + 4/8 | 233 | 3 + 1/8 | 277 | 3 + 6/8 |