Neutered Satiety Balance
Complete feed for cats - For neutered adult cats or with a tendency to gain weight - From neutering up to 7 years old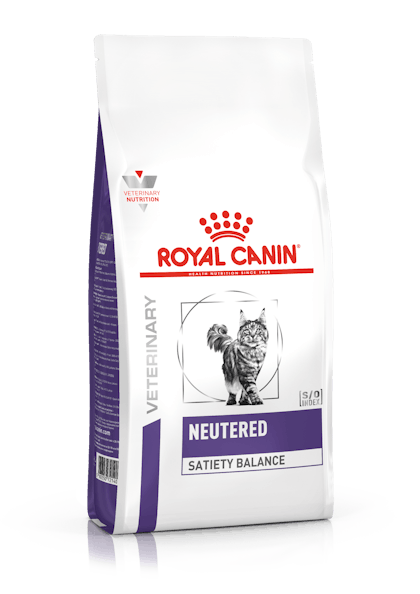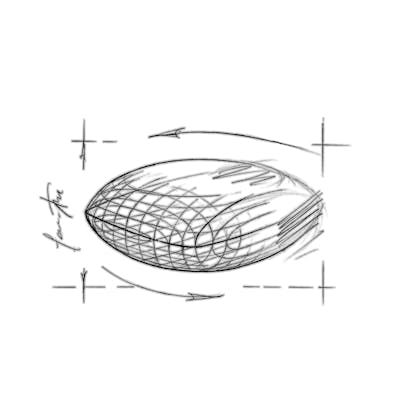 HIGH FIBRE

This formula is proven to help reduce spontaneous energy intake, due to the inclusion of appetite regulating dietary fibres

OPTIMAL BODYWEIGHT

Adapted fat and calorie levels help maintainan ideal weight. An adapted protein level helps to maintain muscle mass.

S/O INDEX

This product creates a urinary environment unfavourable to the formation of calcium oxalate and struvite uroliths.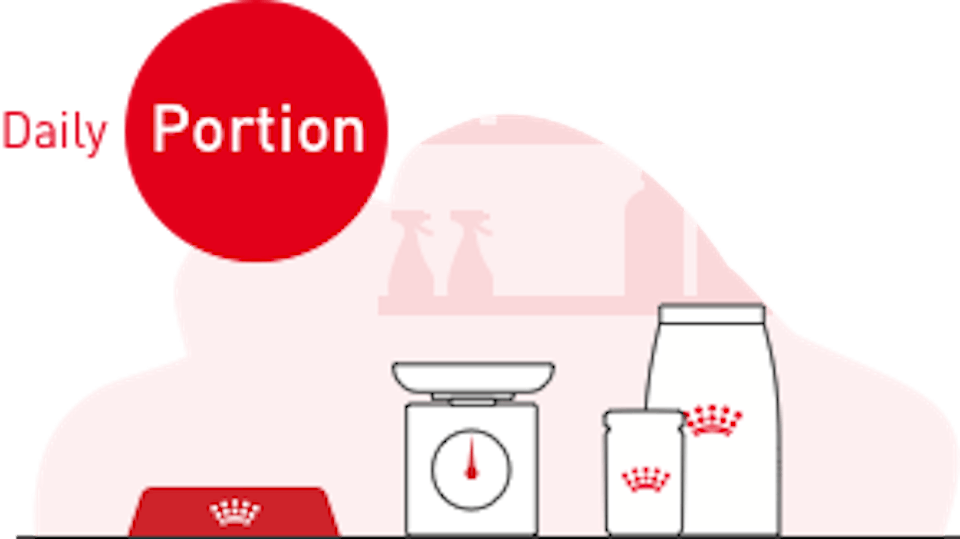 Discover now the perfect tool to calculate the ideal ration for your pet. Fill in your pet's information in the interactive feeding guide and you will get the daily feeding recommendation.
Calculate
RECOMMENDATIONS: Follow your veterinarian's nutritional recommendations.

Dehydrated poultry protein, maize, vegetable fibres, wheat gluten**, wheat, maize gluten, hydrolysed animal proteins, minerals, animal fats, chicory pulp, fish oil, psyllium husks and seeds (0.5%), marigold meal (source of lutein).

ADDITIVES (KG) Nutritional additives: Vitamin A: 25500 IU, Vitamin D3: 1000 IU, Iron: 32 mg, Iodine: 3.2 mg, Copper: 10 mg, Manganese: 41 mg, Zinc: 126 mg, Selenium: 0.06 mg - Preservatives - Antioxidants.

ANALYTICAL CONSTITUENTS: Protein: 35.0%, Fat content: 10.0%, fibres: 9.7%, Phosphorus: 1.13%, Calcium: 1.25%, Sodium: 0.91%, Magnesium: 0.08%, Potassium: 1%, Chloride: 1.59%

* L.I.P.: protein selected for its very high digestibility.

FEEDING INSTRUCTIONS: see table. Water should be available at all times. Batch number, factory registration number and best before date: see information on packaging. To be stored in a cool, dry place.​

ANALYTICAL CONSTITUENTS: Protein: 35.0%, Fat content: 10.0%, fibres: 9.7%, Phosphorus: 1.13%, Calcium: 1.25%, Sodium: 0.91%, Magnesium: 0.08%, Potassium: 1%, Chloride: 1.59%

| ADULT CAT'S WEIGHT (kg) | NORMAL | | OVERWEIGHT | |
| --- | --- | --- | --- | --- |
| | grams | cups | grams | cups |
| 2 | 38 | 1/2 | 30 | 1/2 |
| 2.5 | 45 | 1/2 | 36 | 1/2 |
| 3 | 51 | 1/2 | 41 | 1/2 |
| 3.5 | 57 | 1 | 45 | 1/2 |
| 4 | 62 | 1 | 50 | 1/2 |
| 4.5 | 68 | 1 | 54 | 1/2 |
| 5 | 73 | 1 | 58 | 1 |
| 5.5 | 78 | 1 | 63 | 1 |
| 6 | 83 | 1 | 67 | 1 |
| 6.5 | 88 | 1 | 70 | 1 |
| 7 | 93 | 1 | 74 | 1 |
| 7.5 | 98 | 1+1/2 | 78 | 1 |
| 8 | 102 | 1+1/2 | 82 | 1 |
| 8.5 | 107 | 1+1/2 | 85 | ` |
| 9 | 111 | 1+1/2 | 89 | 1 |
| 9.5 | 115 | 1+1/2 | 92 | 1 |
| 10 | 120 | 1+1/2 | 96 | 1+1/2 |