Calm
Complete feed for cats - For adult cats in a changing environment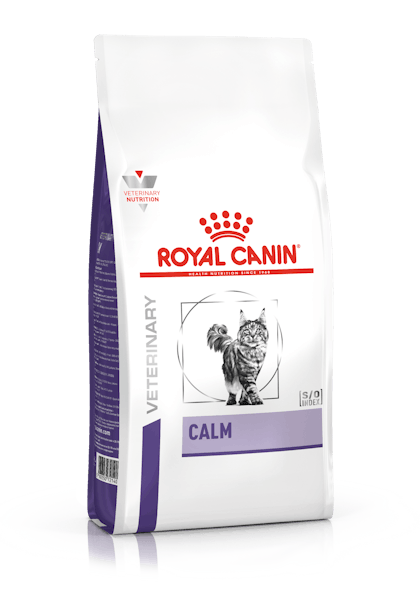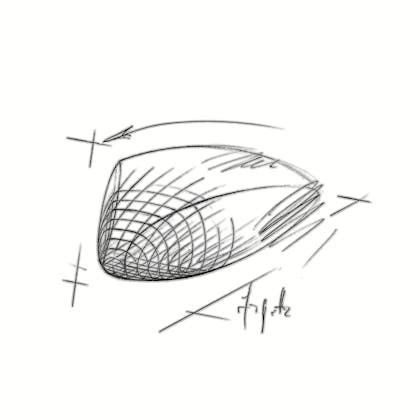 Calming support

Contains hydrolysed milk protein and L-tryptophan to help manage cats prone to behaviour changes in unusual environmentsand situations.

Hairball complex

A specific blend of fibres, including psyllium, helps control hairball formation by eliminating ingested hair through the stools.

Skin barrier

Formulated to support the skin's natural protective barrier for optimal skin health.

S/O Index

This product is formulated to promote a healthy urinary environment thanks to an adapted mineral balance.

ROYAL CANIN® Calm is specially formulated to help support cats during periods of adaptation. This formula contains hydrolysed milk protein and L-tryptophan to help relieve and manage stress-related behaviour in cats. This formula also helps to control the formation of hairballs by helping to eliminate ingested hair through your cat's stools. To support optimal skin health, ROYAL CANIN® Calm is formulated to support the skin's natural protective barrier role. This diet also helps to create an environment unfavourable to the formation of urinary crystals and stones. Recommended for cases of: Cats in stressful situations or undergoing behavioural therapy for anxiety, stress-related digestive, skin, and urinary disorders. Not recommended in case of : Gestation, lactation, growth. As part of the ROYAL CANIN® Veterinary Range, it is important that this product is only given to your pet when recommended by a veterinary professional. Transitioning your pet from one diet to another should be a smooth and gradual process over a 7–10-day period. Please ensure you follow the correct rationing amount, especially when mix-feeding. This diet is complete and balanced and can be fed long-term. To ensure the ongoing health of your pet, a full health check by a veterinarian is recommended every 6 months.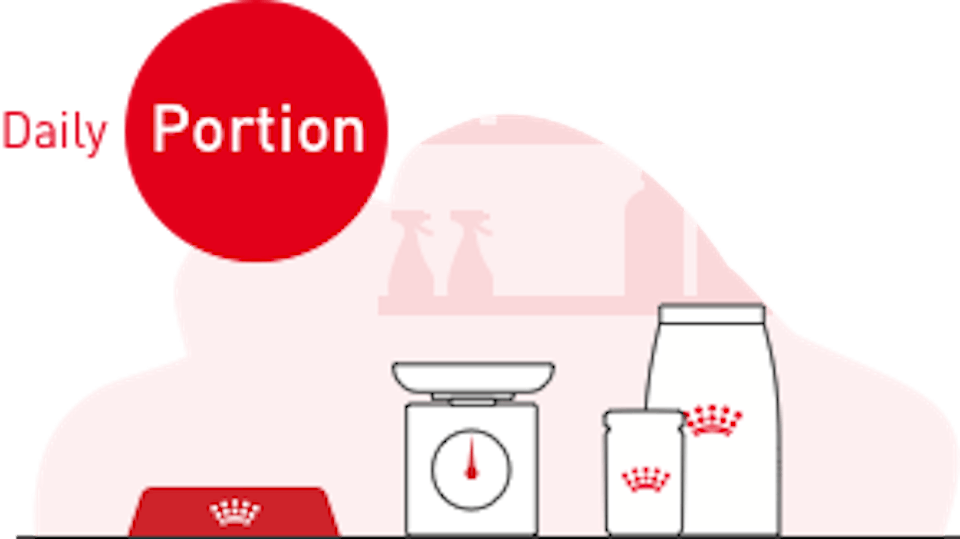 Discover now the perfect tool to calculate the ideal ration for your pet. Fill in your pet's information in the interactive feeding guide and you will get the daily feeding recommendation.
Calculate
ROYAL CANIN® Calm is specially formulated to help support cats during periods of adaptation.

Dehydrated poultry protein, maize, rice, wheat gluten**, maize gluten, hydrolysed animal proteins, vegetable fibres, animal fats, beet pulp, minerals, fish oil, psyllium husks and seeds (0.50%), soya oil, fructooligo-saccharides, borage oil, hydrolysed milk protein**, marigold meal.

Additives (per kg): Nutritional additives: Vitamin A: 29500 IU, Vitamin D3: 795 IU, Iron: 34 mg, Iodine: 3.4 mg, Copper: 11 mg, Manganese: 45 mg, Zinc: 127  mg, Selenium: 0.07 mg - Preservatives - Antioxidants.

ANALYTICAL CONSTITUANTS: Protein: 36.0%, Fat content: 11.0%, Crude ash: 7.8%, Crude fibres: 4.2%, Calcium: 1.15%, Phosphorus: 0.95%, Magnesium: 0.08%, Sodium: 0.7%, Potassium: 0.8%, Chloride: 1.18%, Sulphur: 0.6%, L-tryptophan: 0.38%. **Alpha-S1.0 trypsin-hydrolysed bovine casein: 0.94 g/kg. Metabolisable energy: 368.20 kcal.

* L.I.P.: protein selected for its very high digestibility.

Feeding instructions - see table. Water should be available at all times. Batch number, factory registration number and best before date: see information on packaging. To be stored in a cool, dry place.​

ANALYTICAL CONSTITUANTS: Protein: 36.0%, Fat content: 11.0%, Crude ash: 7.8%, Crude fibres: 4.2%, Calcium: 1.15%, Phosphorus: 0.95%, Magnesium: 0.08%, Sodium: 0.7%, Potassium: 0.8%, Chloride: 1.18%, Sulphur: 0.6%, L-tryptophan: 0.38%. **Alpha-S1.0 trypsin-hydrolysed bovine casein: 0.94 g/kg. Metabolisable energy: 368.20 kcal.

| Cat's weight (kg) | Thin | Thin | Normal | Normal | Overweight | Overweight |
| --- | --- | --- | --- | --- | --- | --- |
| | grams | cups | grams | cups | grams | cups |
| 2kg | 41 | 1/2 | 34 | 1/2 | 28 | 1/2 |
| 2.5kg | 48 | 1/2 | 40 | 1/2 | 32 | 1/2 |
| 3kg | 55 | 1/2 | 46 | 1/2 | 37 | 1/2 |
| 3.5kg | 62 | 1/2 | 51 | 1/2 | 41 | 1/2 |
| 4kg | 68 | 1 | 56 | 1/2 | 45 | 1/2 |
| 4.5kg | 74 | 1 | 61 | 1/2 | 49 | 1/2 |
| 5kg | 79 | 1 | 66 | 1 | 53 | 1/2 |
| 5.5kg | 85 | 1 | 71 | 1 | 57 | 1/2 |
| 6kg | 90 | 1 | 75 | 1 | 60 | 1/2 |
| 6.5kg | 96 | 1 | 80 | 1 | 64 | 1/2 |
| 7kg | 101 | 1 | 84 | 1 | 67 | 1 |
| 7.5kg | 106 | 1 | 88 | 1 | 71 | 1 |
| 8kg | 111 | 1 | 92 | 1 | 74 | 1 |
| 8.5kg | 116 | 1 + 1/2 | 97 | 1 | 77 | 1 |
| 9kg | 120 | 1 + 1/2 | 101 | 1 | 80 | 1 |
| 9.5kg | 125 | 1 + 1/2 | 104 | 1 | 83 | 1 |
| 10kg | 130 | 1 + 1/2 | 108 | 1 | 87 | 1 |